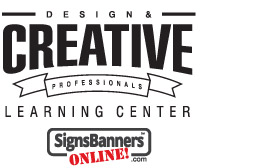 November Learning Center
Designers regularly post new tips and articles to help you create the best file and design for automatic printing of big banners.
Artwork Set Up
Tip: The Easy Template Maker automatically calculates the best file dimensions including fold over bleed suited to your custom inputs. We use and recommend The Easy Template Maker for all set up files.
How to use
To use The Easy Template Maker input your size and fitting options, press generate.
• Download Save onto your local drive.
• Open in your favorite professional graphics program.
• Overlay your design considering the Red,Blue and Green template position lines, dpi, file size and scale dimensions.
• Flatten and upload as a CMYK pdf.
Articles & Examples
Prepare
Watch a few helpful 'Prepare' Videos

by Design Department
Industry Tips & Help

by Learning Center
How To
---
---
Signs Banners Online is an online website for professional graphic designers to use for their wholesale printing of large banners and display signs. It is a collaboration of graphic designers achieving the highest quality at the lowest price.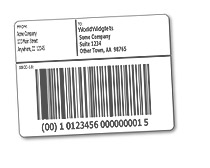 Supplying customers and firms everywhere... confidentially!
Professional design firms and free-lancing designers do not need an account to order and details are used for shipping purposes only.
Production
Finishes
Colors
Fasteners / Fittings
Fittings
Factory photos and Images
See what's being made near you and descriptions.
How To
VIDEO
Videos and helpful links how to make your artwork design for upload into the instant printing queue
Help
DIY Artwork Setup
You can connect with us in a few ways to design, compose or upload your ideas and prints.
Or
Let Us Design Department
You can connect with us in a few ways to design, compose or upload your ideas and prints.
All form emails go to the factory support team and your reply will be answered shortly.
Contact support
Ordering
How to order - Help
More Info
Take the tour
See all the available features
Supplying wholesalers and agents everywhere the tour shows you in a quick format all the fantastic features you can access.
Bullet points include:
• 24-7 Access with no login required • Fast online tools to make design templating easier • Choices and options at your fingertips • Multi-action features that give you total control ordering signs banners • and lots lots more...