Your
ideas

become easy Take the tour p2.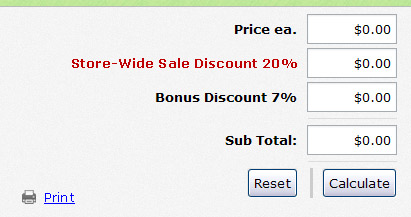 Instant quotes... no waiting
Calculate instant quotes no waiting. Customize any option and calculate instantly without waiting. The free to use price calculator also offers you an easier way to immediately print your quotes.
Free shipping to your door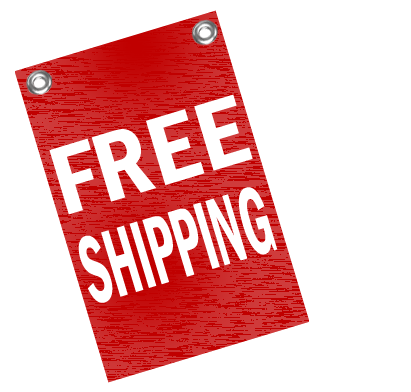 Delivery guarantee offers traceability at every stage
Create orders with confidence knowing that you can track the order from start to finish. Free shipping offers your many advantages.
Delivery Guarantee
Multi Action Uploading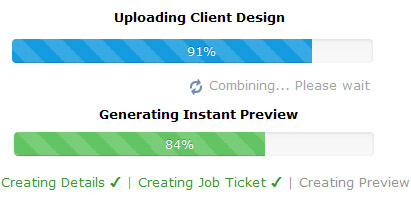 The TWIN uploader performs and creates
As you upload, the TWIN uploader inspects, qualifies, creates job tickets and gives you previews
Multi Action Uploading enjoy the speed and ease. The TWIN uploader performs many functions simultaneously.
Instant Preview Proofing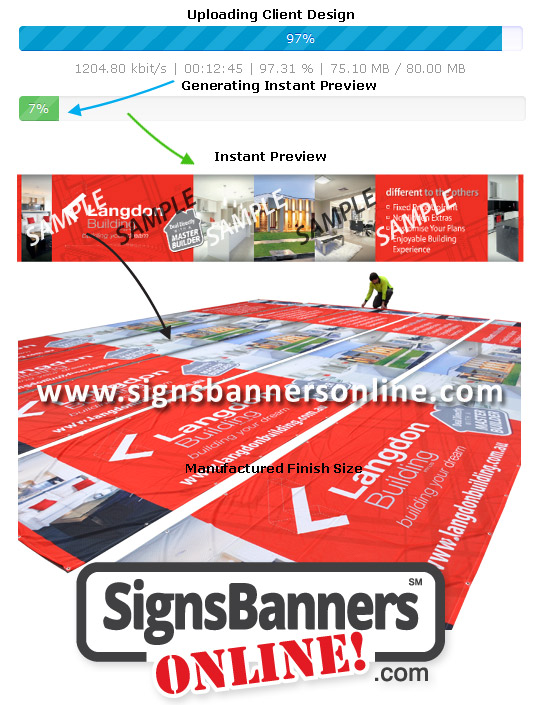 The TWIN uploader gives you a preview so you can ZOOM in.
Preview and proof your designs before proceeding! This handy tool allows you to re-check your details. It's an online proof.
The Instant Preview also shows you the... approximate 'safety sewing area', finished order size position and material needed for cutting. To learn more about Material Over Size, please watch the video here How to create artwork
Let Us Design

Or
DIY Artwork Help
With a team of graphic professionals at hand... we do it for you
Attach and send any logo files you have, pictures or give us instructions.
We can quickly put it all together, compose and upload your ideas ready for your approval.
Fast, easy and cheap. Contact our 'Let Us Design Department' for that simple solution
Let Us Design Department
Sample Book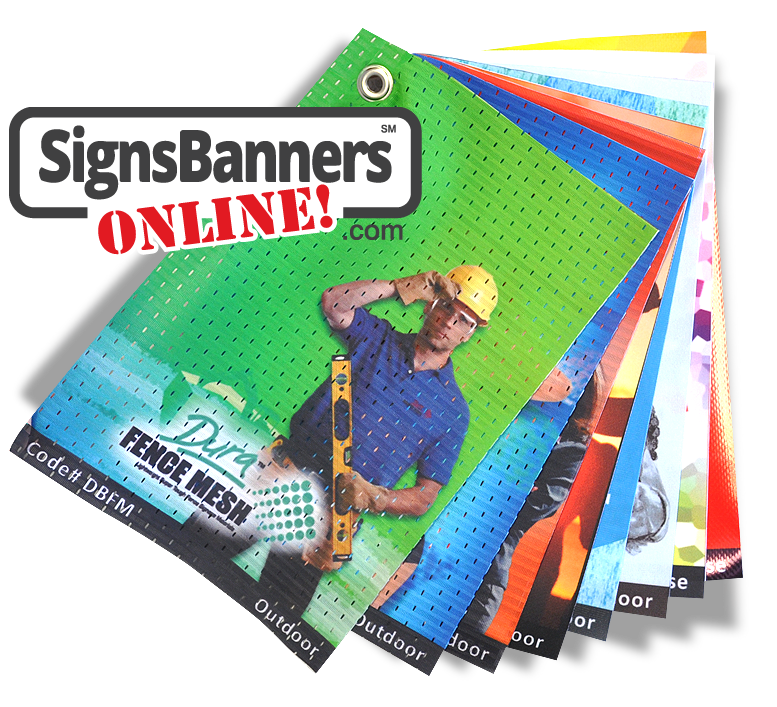 Refer to the material you want... in your hand
Free 2023 Sample Book with all the popular fabrics used for signage banners, displays and exhibitions.
Easy to reference, easy to use. Includes example use.
Sample Book Request
Customer Satisfaction
Hear how other customers are using our wholesale banner making services
Supplying customers direct with wholesale prices, factory quality and superior speed, customers are relying upon for their marketing lines. Hear what they say and the service they use.
October 2023 Thank you, thank you, thank you... it's perfect!
Customer Satisfaction
Also see our portfolio
Any designer can use the online tools free
Free services...

that offers graphic designers heaps of online tools

The Easy Template Maker, Design guides, online proofing and Wizards are all free to use. If you are a professional graphic designer or a marketer arranging your companies marketing, you can quickly set art files and give instructions to others.

• Retail displays & store posters
• Outdoor banners and advertising
• Event signage and promotional flags

Custom templating just became easier!

What took me 40 minutes to set a layout is now 3... that is easy! Thanks guys.
Use The Easy Template Maker for all your signage banners
Free services...

Tell your sign maker!

The Easy Template Maker is also used by design teams around the country for banner signs and posters, large format printing and other projects when fabrics are used. Remember, fabric printing on banner signs requires material over size that can be folded... "the Easy Template Maker gets it right everytime"

I own a sign company and I use it for all my setup's

I wasn't sure how to make a custom size... I choose... then I click! Now its perfect everytime... Thanks all.

Easy Template Maker
Uploading
Free services...

MULTI PACKET UPLOADING

Fast multi packet uploading reduces lag and at the same time delegates your file into a ticketed proof. It's now even easier to proof your line items before any payment is due.

The Twin Uploader creates a preview for each line item so you can correct any items and approve to print. This new service offers you as a designer or manager the latest proof... all from the comfort of your desk.

• Check MOS
• Check Finished Order Size
• Check Sewing Thread Positions
& more handy features...