Getting Started

Take the tour p1.
Getting started is easy...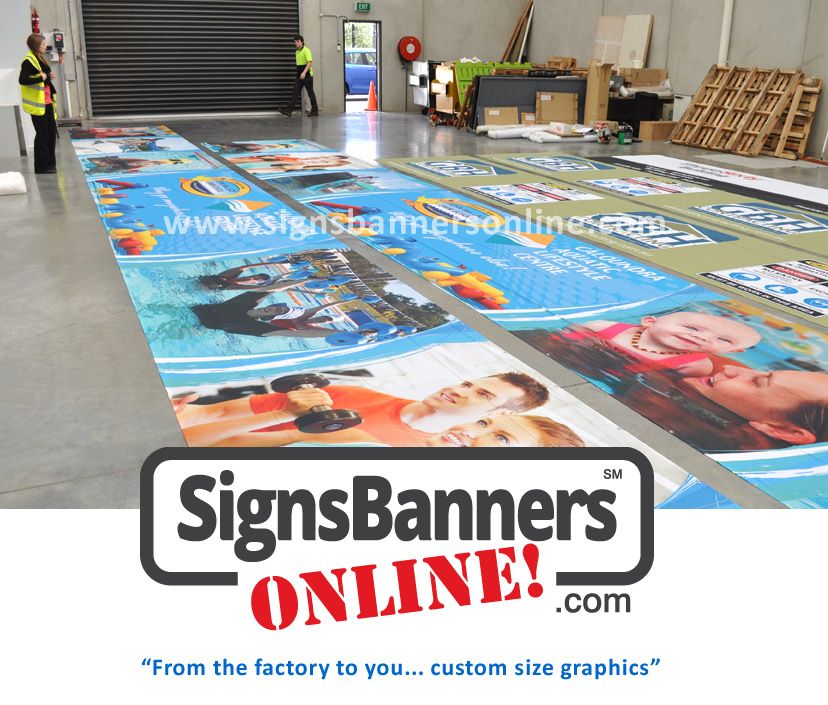 Why use us?
"Factory Direct!"... "Factory Direct!"... "Factory Direct!"
All your orders are shipped directly from the factory to your door. You can track your progress at every stage. You are in full control. You can upload designs DIRECTLY into the printing queue. You are buying lowest prices wholesale.
Free Shipping
Factory Support Team
"Have questions? We are here to help"... "Factory Direct!"
All our teams are experienced with signage and banner production, using online systems and creating large size artwork for banner printing, we can help you with any query.
"I am so impressed with the support offered. They make it easy."...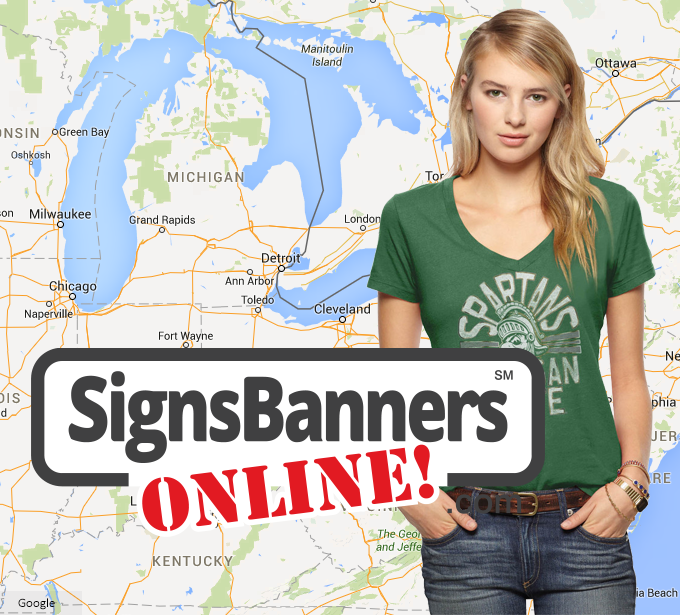 Quick support, tools and access
SBO's local application technology ensures you have the best tools right at your fingertips in United States 24/7
"It is so easy, Well done."
"Convenient and easy... it works!"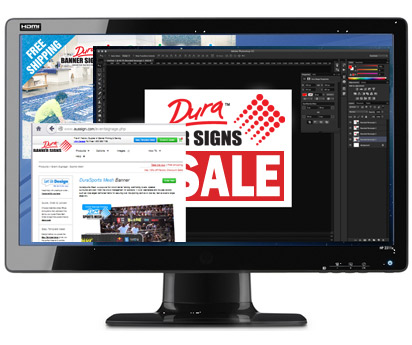 You can design, order and upload 24 hours a day, 7 days a week.
Access anywhere anytime
Work from anywhere, anytime, with anyone. Access your orders 24 hours a day directly into the printing queue. Accept orders anywhere. All you need is an Internet-connected device, basic graphic editing software. Do all your proofing, pricing, management and tracking from the convenience of your desk or from your computer anytime, anywhere.
"Amazing service, perfect!"
"It has everything I need"
Pricing & Options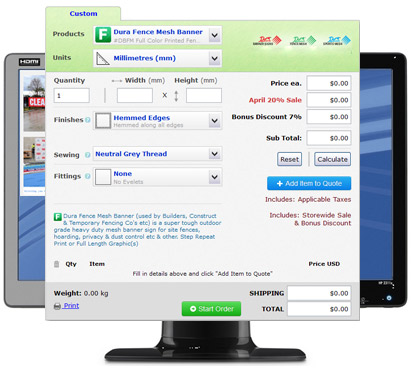 No login is required to quote, order or track
From start to finish, you can follow all aspects of any order without creating an account. It is a seamless wholesale system that gives you all the management tools to process any order on behalf of your client silently.
No login required How to order
Artwork tools that make design easy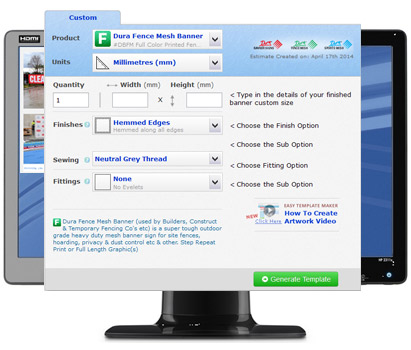 Make custom size orders and choices for your template
Everyday users enjoy the speed and ease The New 2023 Easy Template Maker offers them. Within a few choices you can download your free custom template, open in your favorite graphics program, overlay your designs and it's ready for upload.
Easy Template Maker
Now used over 15,256 times. You can use it too!
Any size Any Design Anytime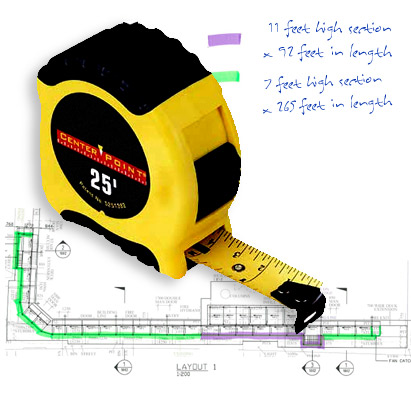 Customize sizes to suit your client orders
Fulfill the sizes your customers want giving you more opportunities. Customize artwork to suit your sizes giving you more order opportunities. You can create any size, any design and of course... anytime!
Learn how to customize sizes here
Custom sizes more info
Follow your orders at all stages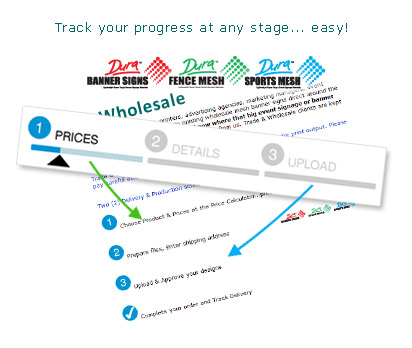 Presenting a source supplier you can rely on
Building a customer base with a solid supplier is paramount and we offer all our wholesale buyers a solid model and years of experience and operation. Having all the resources at your fingertips for fast, easy and manageable flow offers you as a sign buying company the best.
Over 20 years in the banner sign industry
Discounts that keep you competitive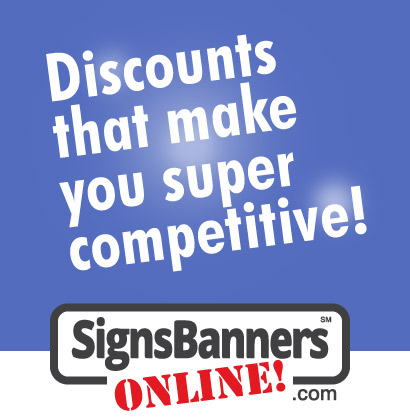 Quantity, size, store-wide and material discounts
Take advantage of quantity discounts that instantly lower the price of multiple units of the same line item. Choose materials and applied discounts suited to your customer requirements.
See how discounts are automatically applied giving you the lowest price every-time.
Approve before payment - Instant Preview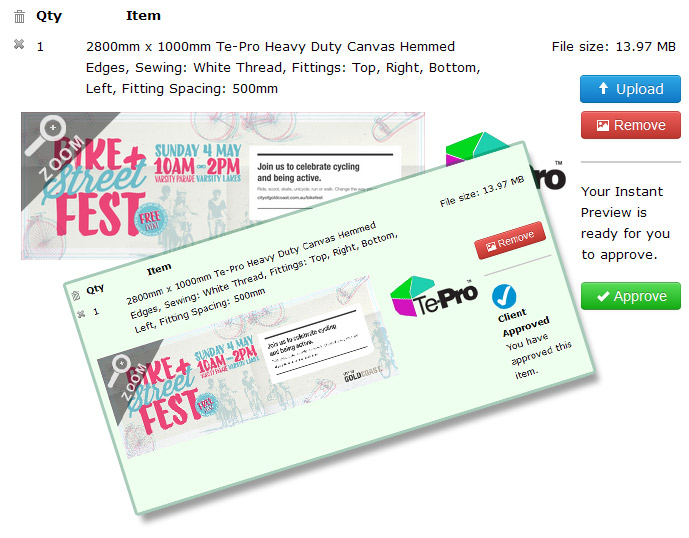 Click on the image to Zoom or download/save large Instant Preview
See each file on screen or download
Instant Preview allows you to view each line item Free, check fold lines (MOS), finished order size, position of graphics, suggested sewing safety area and more.
Visually Approve each line item before payment is due
Ensure your orders are correct easily and quickly using the Instant Preview
Compare the artwork to your order details ensuring you upload the correct artwork for each description

Freelancers, Designers and Managers... Buy direct from the factory.
Learn how our factory works, calculate prices, why we don't advertise and how to access the thousands of sign making banner signage and display opportunities available to you worldwide.
"I started with a few small orders for the Marathon, now I order everyday I recommend this service to any company that wants a supplier that exceeds every standard."
If you are a freelancer, a sign company or graphic designer, manager of a multi store national advertising account or a local representative of your branch, with it saves. Buy direct from their factory.
Reseller tips
Designer Profiles