About SignsBannersOnline.com
SignsBannersOnline.com is the online marketplace that connects print products with designers, wholesalers and managers.
Using the talents of our team to create a web application you can upload directly into the printer is providing our trade purchasers, managers and graphic media buyers a 'factory' source without delay immediate access to banner and signage printing... all online with 'any time' access and management.
New Customers!
New customers, small to medium sized companies and advertisers can quickly manage their graphic media programs and within minutes track as their print media processes from a file to final banner sign printing and delivery to their door.
Customer excellence
Their smooth progress and ability for each person to set their own budget options with jobs that are made right and customized for each client gives you as an online buyer the best customer excellence of any of the sites I have used before. This capability of offering each customer their unique size, unique design, unique finish style and application gives trade buyers and wholesalers, including graphic designers and advertising companies in USA more options to fulfil their customer programs with full 'backend' management you'd expect from companies ten times the price.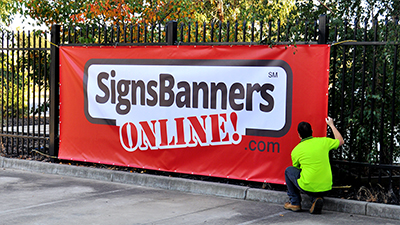 "Large banner sign tied to the fence shows custom size and big company logo printed on the banner sign. 'Signs Banners Online'
I recommend Signs Banners Online for all your custom size banner printing
"My favorite supplier!"
"Excellent website... If you have portable promotional display flag or trade show graphic needs, SBO is my favorite supplier. Stands & signs for business & golf events, corporate entertaining, and exhibitions with a fast turn-around production time you can see pre-purchase". Florida USA frame supply wholesaler.

"Fantastic!"
"Fantastic... A service that buyers can rely upon, when you 'UPLOAD' your order is immediately passed into amazing production systems and your custom printing arrives to your door. I recommend to everyone to become familiar with how to do it and then USE IT!."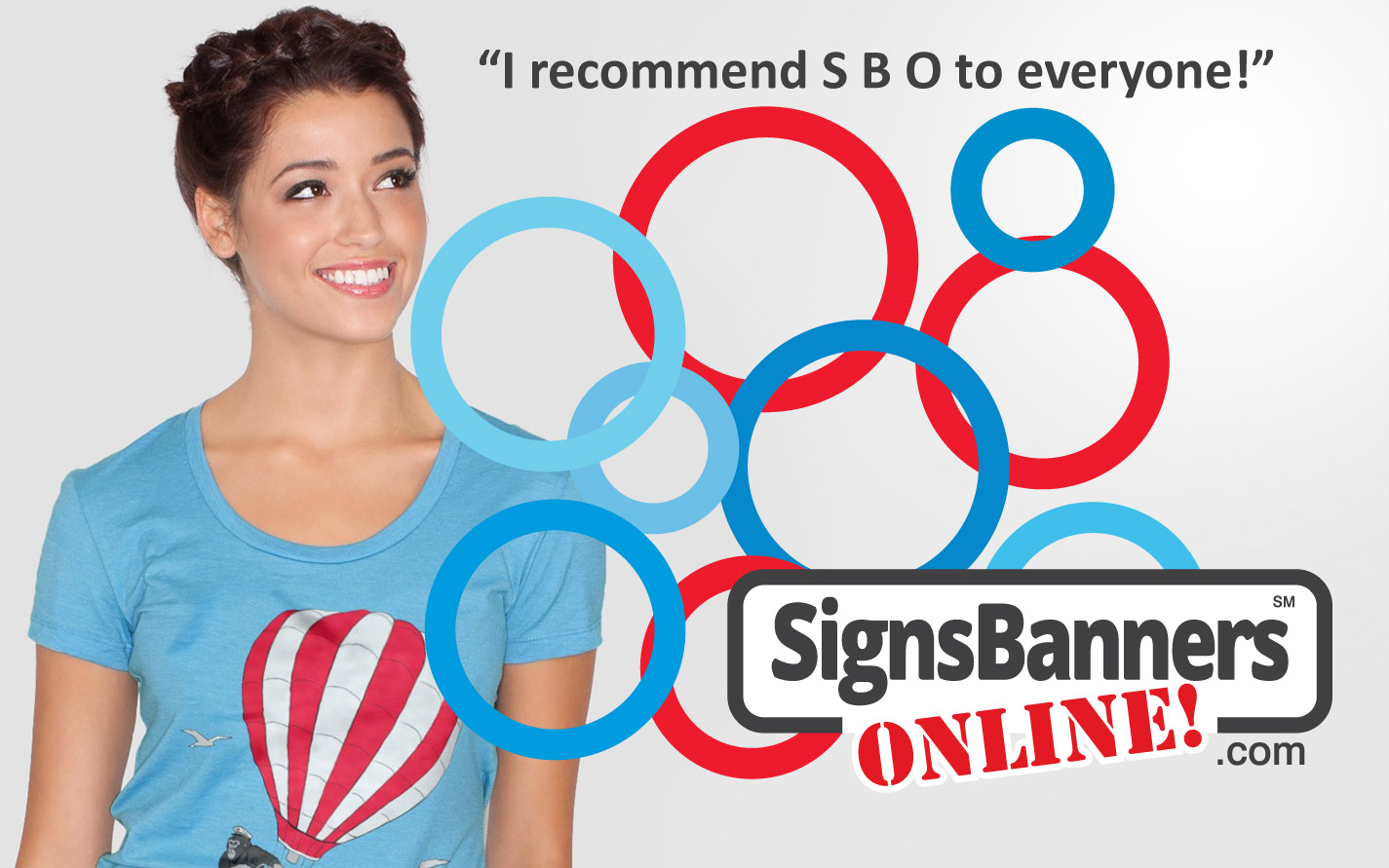 "They look great!"
"Just informing you that we have received the banners this morning. They look great. Thank you very much for all your work on this and ensuring that the delivery arrived on time. I know my jobs are in good hands when I work with you". N.Stewart NY
"Worked out so well!"
I just wanted to write to you and tell you how thrilled we are with our banners. First of all I was extremely surprised when it arrived yesterday, as per our last conversation I was not expecting it until later this week or even into next week, so it took us completely by surprise when it turned up. When we opened it and laid it out flat on the carpet we were stunned at the print quality and detail showing. We were able to arrange for it to be hung yesterday afternoon and it looks fantastic!!! I have attached a couple of photos for you to see where we have hung it. We will definitely be back for another banner a little later on down the track as this one has worked out so well! Many thanks again for all your help with the graphic side of things and your patience. Pass on my sincere thanks to the support team. Kind Regards, Booth Systems Booth Systems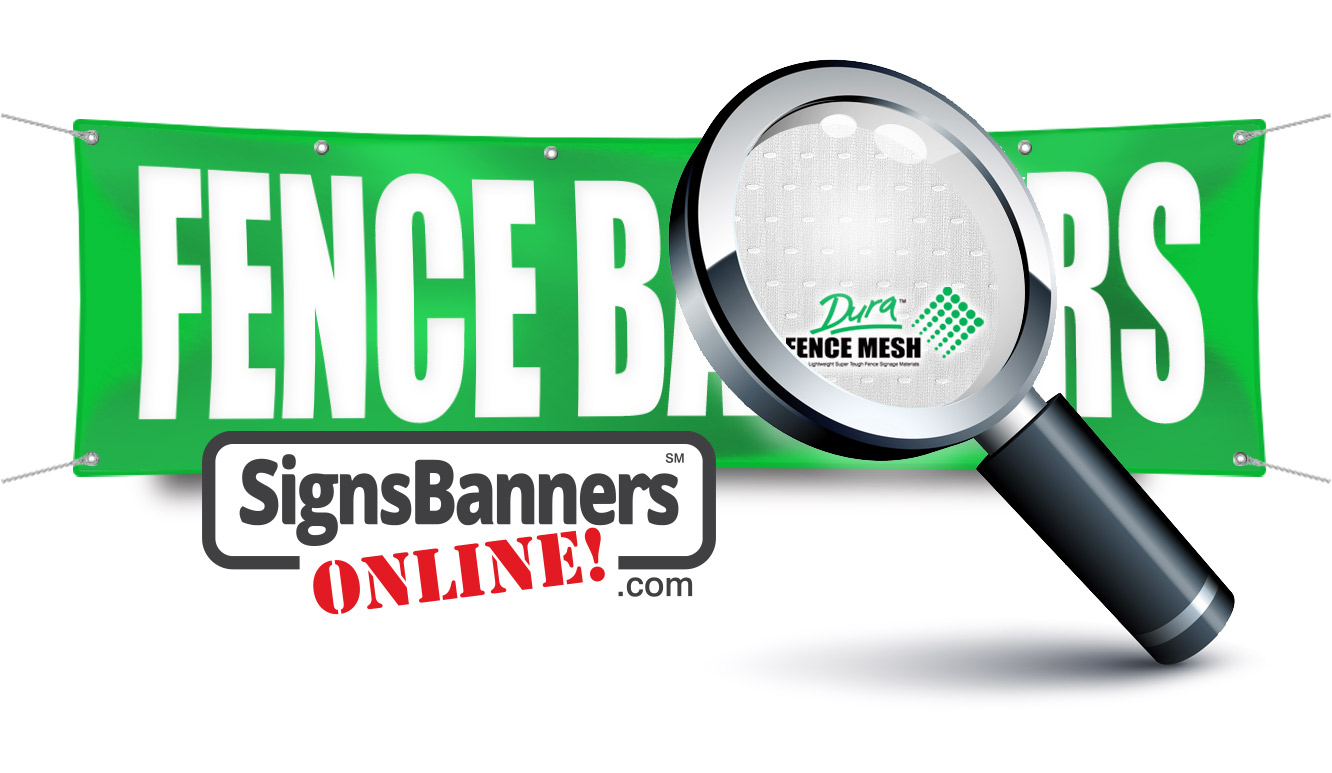 October - Designers who are at advertising agencies, discount sign companies, financial firms, healthcare organizations, radio stations, publishers and other event businesses use their custom banner signage pictures ordering web application because they can confidentially order anywhere any time. The innovative 'no login' payment service means they can order on the fly and easily craft their own custom sign display trade show banner graphic and professional signage supply suited to each of their customers with no fear that the wholesaler will take their business, the records are not stored and are only used for shipping label purposes. I recommend them to anyone in our industry.
No waiting
If you have graphic skills, you can price & upload directly into the print queue for instant printing... no waiting... OR, Use the Let Us Design forms and send your ideas and files to the factory support graphic team and they will do it for you.
Featured Discounts
October 2023 Promoted discounts and bonus discounts / offers are available to Signs Banners Online customers, you can see them all here.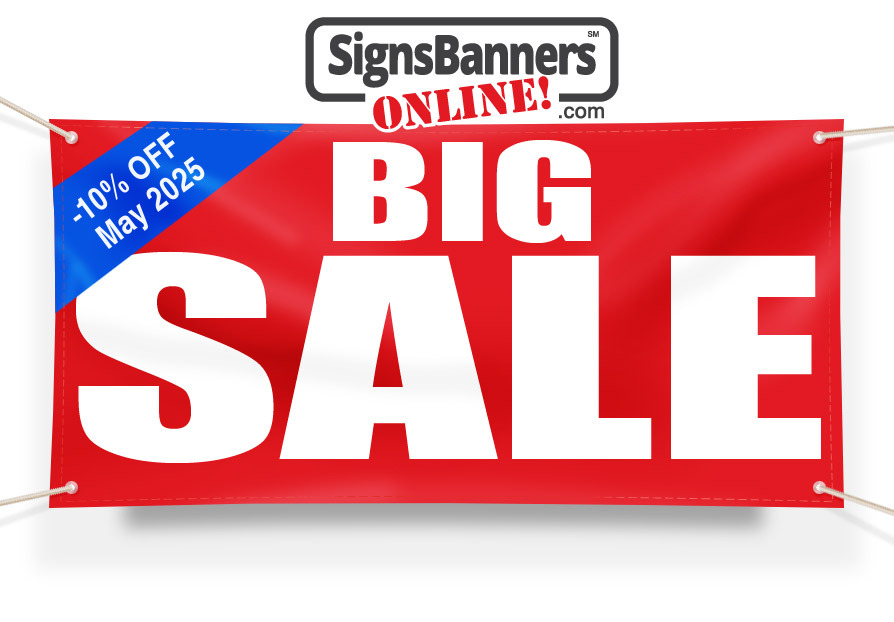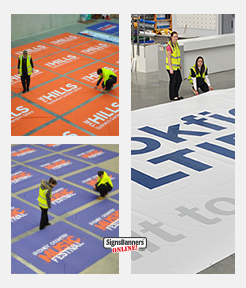 Passionate about showing you what we do
Factory images, how it's made and lots of creative design outcomes... If your looking for ideas?... this is the most popular location to go > Images
Reviews Count
1408 Top reviews so far...
Help us reach Near You