Hook n Loop

fastener

Hook n Loop is generic fastener and is an alternative to the proprietary product such as VELCRO® range of products for attaching items to structures and walls, indoor hanging displays freestanding popup displays and exhibition expo wall stands. One choice is sewn onto the back of your banner or sign perimeter for attachment.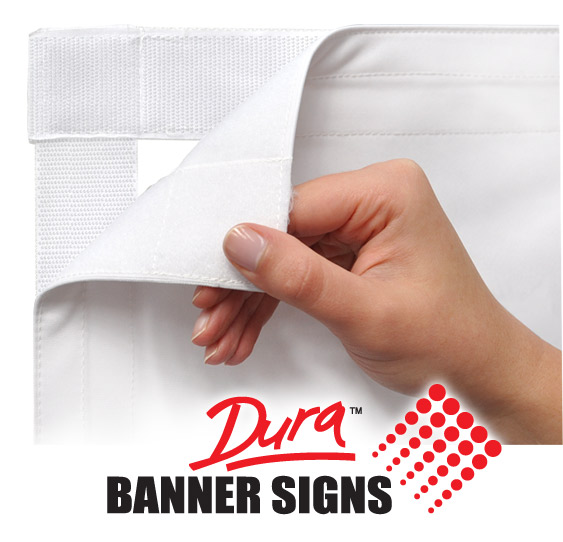 Hook = Male = prickly

Use Hook for:
Attaching to the soft furry Loop. The Hook pricks into the soft opposite. You would order BANNER with HOOK if attaching to carpet wall, attaching to soft furry loop or attaching to frontrunner/similar. Popup Stands, Walls, Expo, Exhibition Trade Shows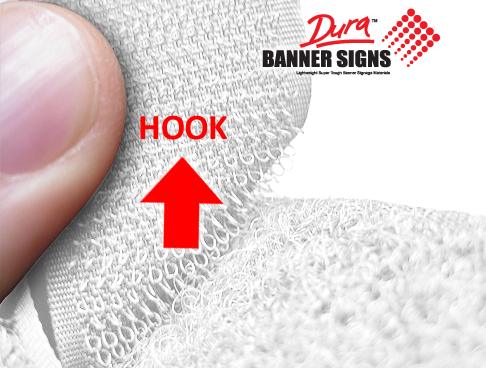 Loop = Female = soft

Use Loop for:
Attaching to existing Male Hook, example, as pre-existing on a pop up display. You would order your BANNER with LOOP. Loop will not stick to other soft furry surfaces.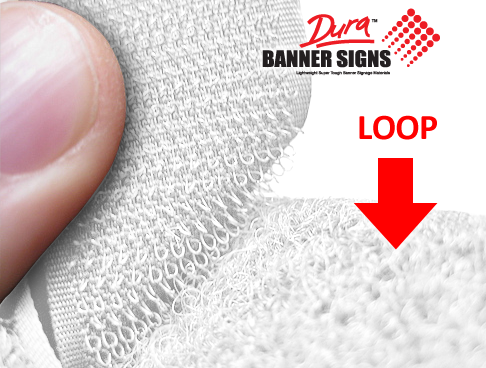 Frequently Asked Questions
The two (2) most common questions are:
#1 Do I add more Material Over Size because of the Hook n Loop = No Keep all your Material Over Size as per the Easy Template Maker suggestions.
#2 Does it come with both sides? No. We supply a single choice sewn onto the banner inner perimeter.
Sizes>
1" Inch Size
Order 1" for smaller sized banners less than 30 square feet.
2" Inch Size
Order 2" for medium to large banner size above 30 square feet.
Colors: White Black Red Yellow Green Blue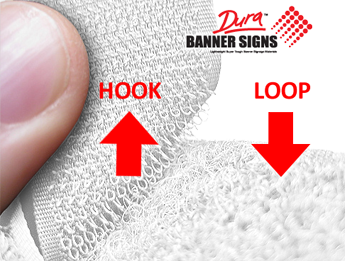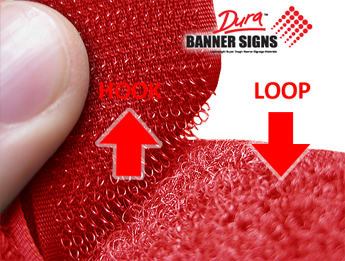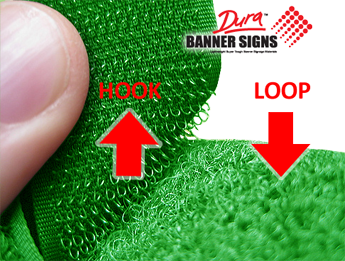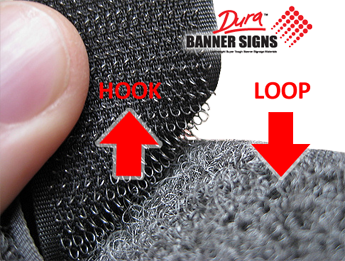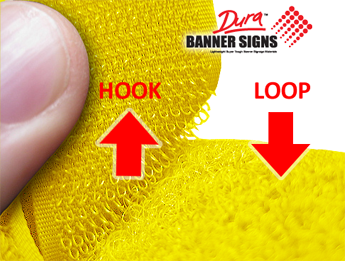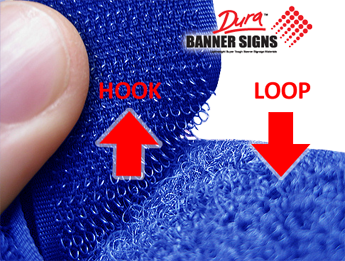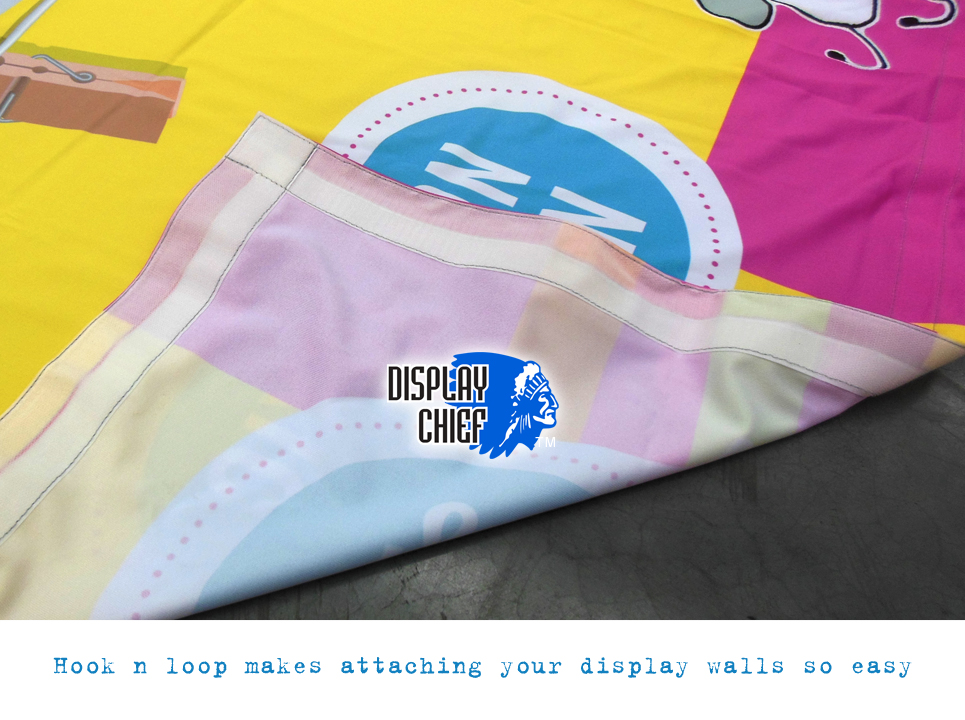 Ideas & Usage
Hook n Loop is a fantastic way to quickly attach and semi-stretch taut your banner signs for displays. It can also be used for hanging banners in foyers and theatres and makes for an easy way to attach scenes and backgrounds for media, movie makers, professional photographers and interview walls. Many clients request LOOP that will fit to their pre-existing upright pop up banner stand walls and stretch media frames.
Hook n Loop is sewn onto the rear side inner perimeter.