Rubberized Wedge Edge

for press in frames

Soft plastic rubber 'wedge' is sewn to the perimeter of your banner or sign which you press into the aluminium mould frame.

Ideally suited for the GloBanner, Velo and Display Star range of printed fabric banners and standard press in frame banner holders. Two wedge sizes are available to suit your orders preference.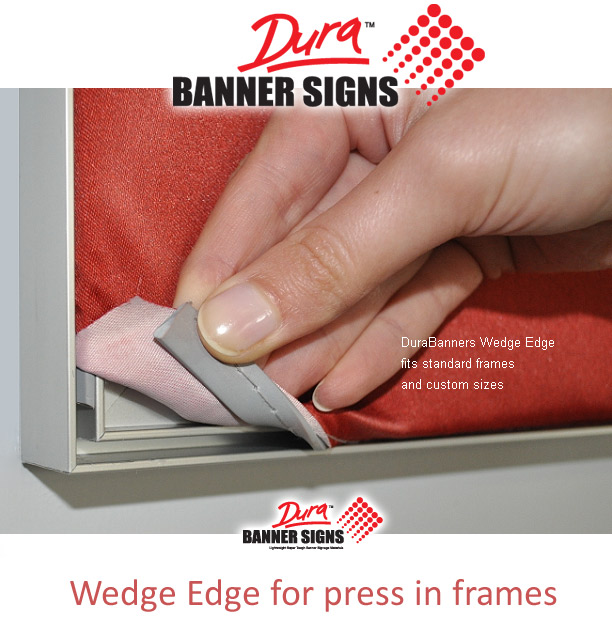 Fingers showing the press in features of the silicone edge graphics (SEG) fabric banner fitted to aluminium frame surround. This makes signage swap over easy and is typically used in retail environments and for store branding changes. Press In Frames
Frequently Asked Questions
The two (2) most common questions are:
#1 How do I measure the banner size. Measure the banner from inside to inside mould. Use The Easy Template Maker for final template sizing.
#2 Color choice. Neutral Gray with Neutral Gray sewing. The Wedge Edge is hidden once pressed into the surround frame.
Sizes
Small 1/2 inch wide by 1/8 inch thick - Use for small frame sizes
Medium 5/8 inch wide by 1/4 inch thick - Use for large frames.