Upload printing directly into the printing queue: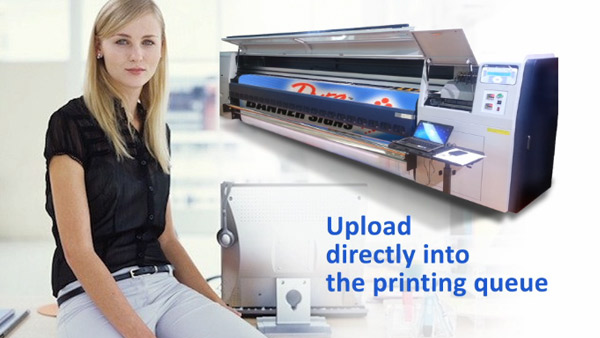 +Add Items via Shop or Custom.
As you +Add Items to your cart, we automatically prepare the manufacturing templates for you matched to the manufacturing requirements needed for that item.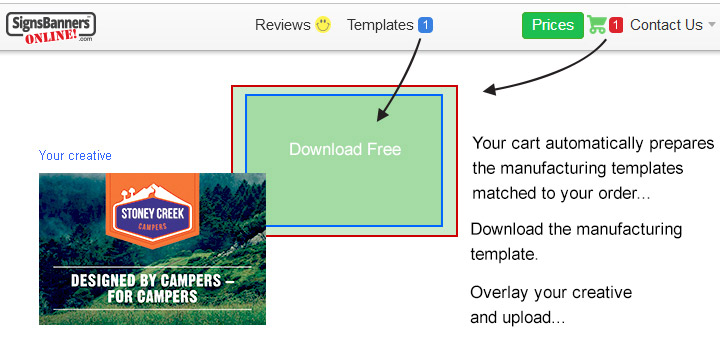 Download the Manufacturing Templates.
Download the templates and overlay your creative, flatten and save. It's important you use our free manufacturing templates OTHERWISE they may not pass automatic upload to print pre-flight checks.
Visit your cart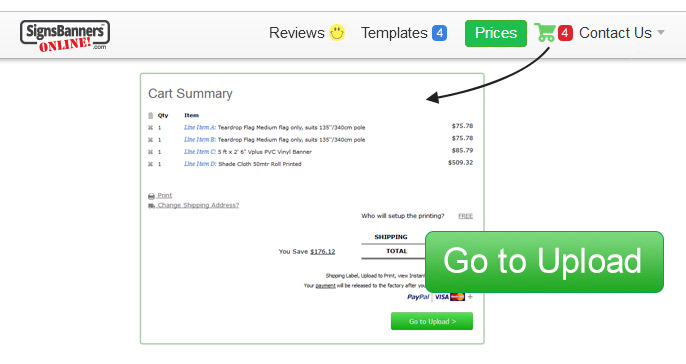 The UPLOADER has many functions working together
Large banners and signs typically have large files so this may take 5-20 minutes to complete the upload.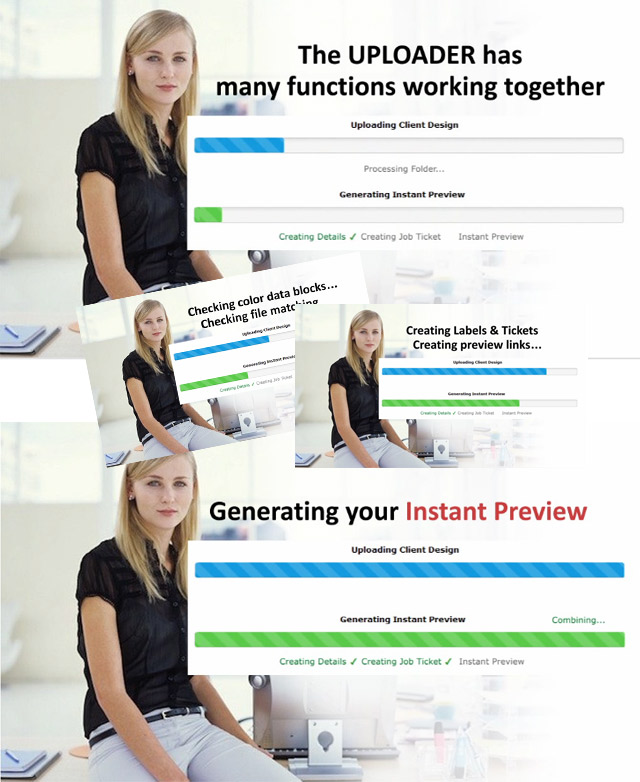 Your Instant Preview appears which is a 'proofing' image of your design.
You can zoom and inspect various elements of your line item.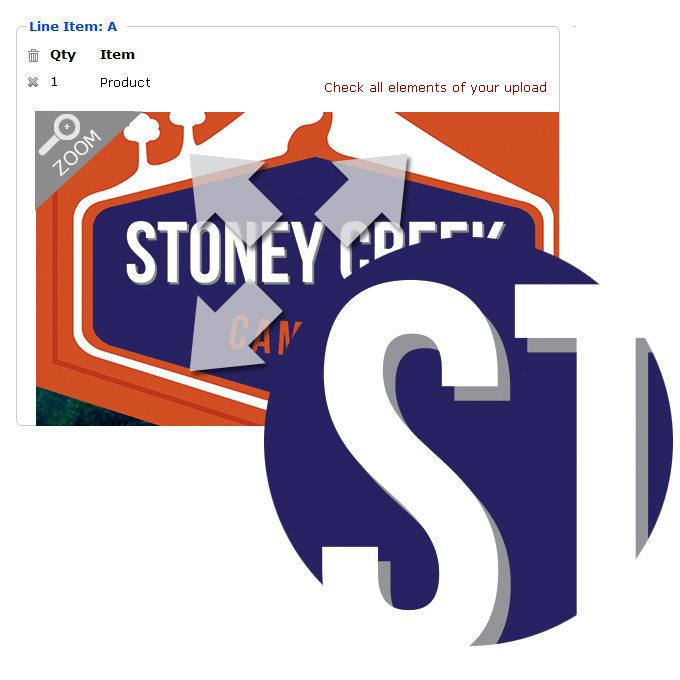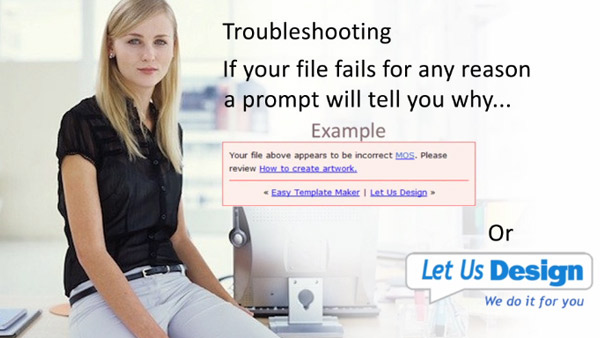 Handy Features
The Instant Preview Zoom shows you a RED LINE which is the Material Over Size needed to fold over and sew the hems,... a BLUE LINE which is your Finished Order Size,... and a GREEN Safety Graphics Area. Remember, you can have graphic printing to the edges, but these may be folded over. Keep all important elements inside the safe zone.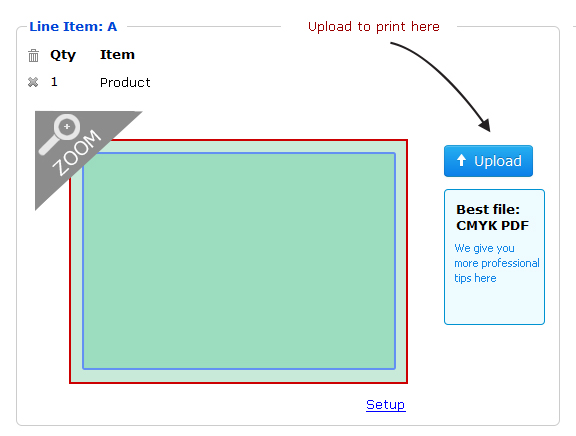 These ghost transperancies show you proofing position of cuts and threads, they are not printed on your order.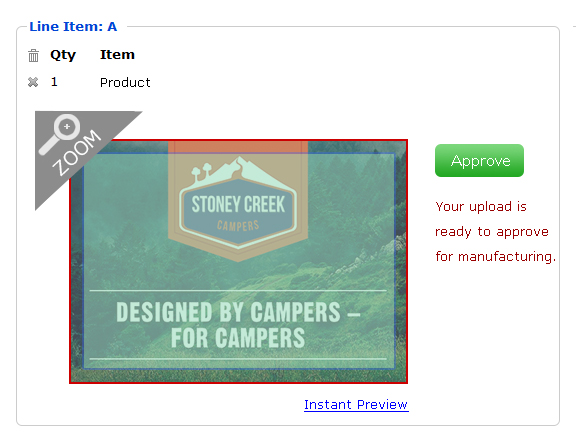 Approve and Pay... your order commences.
Approve each line item suited to your order...
Production commences.
Check your inbox for all tracking and order detail information.
Receive your own personal order website page (no login required)
Track as your order moves around the factory and to your door.
Congratulations!