Set up your designs for perfect production
IMPORTANT
Keeping all your creativity AND setting the layout with correct fold over bleed will give you speedy delivery, a correctly printed product and perfect result.
S B O is an automatic printing and sewing system and files must be set up correctly including fold over bleed.
Good designs need good setup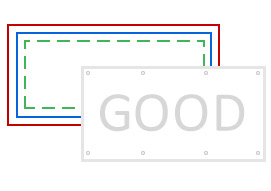 Good
Passes automatic pre-flight checks, prints beautifully, fittings are aligned correctly and is shipped out perfectly.
Now used over 15,256 times. You can use it too!
You will need a professional graphics design program such as Photoshop, Illustrator, Corel etc.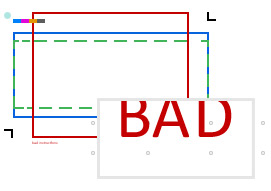 Bad
Creative will misalign. Wont manufacture correctly.
Solution: Hire a professional designer or we can do it for you.
"They are the big banner supplier you need" Conway SC. "Our firm uses them for all our signs now".
MORE INFO
A successful file
with fold over bleed

is needed.

A big banner needs fold over bleed, important graphics inside the sewing area and a filesize 72 dpi at 100 percent size

SO THAT IT ACCEPTS IN RAW PIXEL FORMAT. 72 CONVERTS TO 1440 dpi TRUE DIGITAL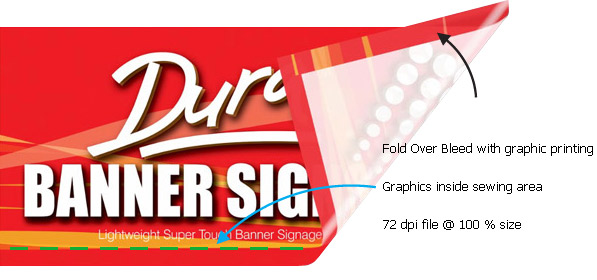 We also recommend you watch the 'How To' videos
---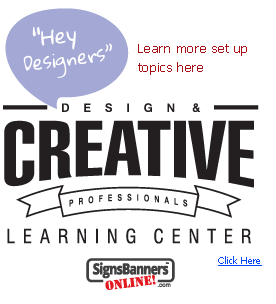 Design Professionals! Touch up on your set up requirements here.
---
Designing full size is key!
"Once you eliminate the 'traditional thinking' for higher resolution plate/film printing and swap for full size digital, it all becomes easy!"