Factory made... direct to you, cheapest prices, free shipping.
"Huge thank you for all your amazing assistance! Fantastic service, It is so good to do business with such an efficient online company"
You can self-upload banner print ready files and orders begin. It's faster, easier and step by step.
Do It Yourself Orders - MORE INFO
Manufacturing Template... then upload
Signs Banners Online are special. They allow you to remotely publish print ready files and create 'custom' overlay templates on the fly suited to your customer size requirements. They are an experienced and flexible big banner sign maker - and they are well favored by other signage firms and advertising agencies who know they are buying their web to print banner signs online directly from a factory with lowest prices.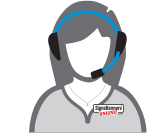 Free Manufacturing Templates
Free Setup and Uploading
Free Online Proofing
Free Order Tracking
The manufacturing templates they provide you are easy to use... meaning each size or option, fitting or choice is dynamically created using their free website feature that gives you as a customer a superior 'customized' template you can overlay your graphics and upload for Web2Print sign printing and sewing.
You will need a graphics software program such as Photoshop.
Shipping is everywhere
And you can manage all aspects of your order from the comfort of your desk or device.
You can get started without a login. Then watch as your order moves around the factory and to your door.
---
Need help creating a custom order? Free or Pay services, our in-house art department know how to setup big banner printing.
We order for you - MORE INFO
If you're unsure how to setup a banner sign for large size printing, this is for you. Send your logos, images and INSTRUCTIONS to us and we'll do it for you.
Choose the level of service that best suits you.
Three choices available give you the best outcomes fast.
Fast!
In-house and ready to go, we can save you hours and money using our professional Let Us Design department.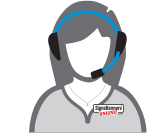 All graphic services
Setup and Uploading
Free Online Proofing
Pre-flight Inspections
---
July 2016
We are very proud of this...
PayPal promotes
Signs Banners Online

on their official page.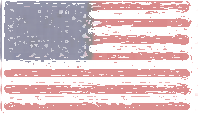 Signs Banners Online is awarded PayPal's highest recognition being invited to display a live link among famous North American retailers and Firms on the official PayPal website. We are very proud of this result and look forward to showing you why PP have given us this honor.
July - More Reviews & Feedback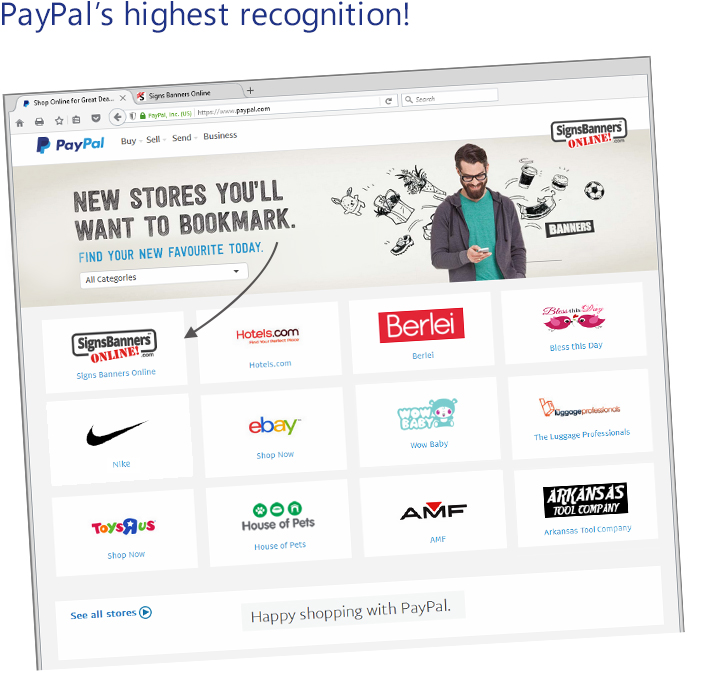 Discounts
If your'e a wholesale reseller, manager or customer buying for the first time, you'll find they have more discounts, cheaper prices and offers than ever before. As a service dedicated to graphic designers wholesale, you'll be able to order custom directly from the factory.
2016
Wow! 15,711 custom templates generated
Industry Excellence - Signs Banners Online wins customer popularity and worldwide acclaim with their Easy Template Maker that gives designers the perfect manufacturing template for what they need... FREE!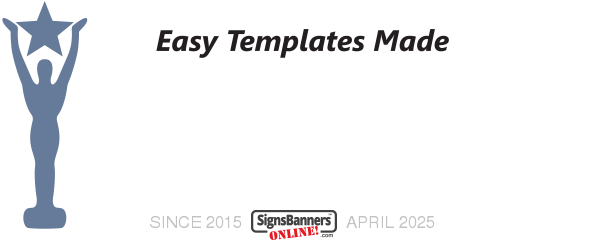 Graphic Industry Popularity
Wow! Since 2015, The Easy Template Maker has now been used over 15,711 times. You can use it too!
We are very proud to help our graphic industry and professionals achieve the Signs Banners Online Best Online Tools for signmaking and First (1st) for Banner Sign Printing Setup.
Thanks to all the champion designers and sign industry users for helping to make the Easy Template Maker so popular.