How we can help you...
With a team of experienced sign makers, designers and factory support behind you... we're here to talk with you.
Free!

Talk with factory support now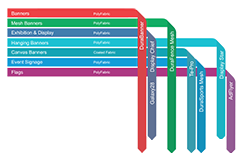 Material Selection
Unsure whether you need a sports mesh or a canvas banner for your outdoor festival? Whether you need indoor signage, photographic displays, outdoor fence mesh wrap for temporary fencing at your worksite or vinyl? CALL US and we can guide you through the online Fabric Selector and offer our experience.
Call us now and we can guide you through the online 'Fabric Selection Guide' and offer industry advice.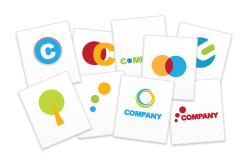 Design
You can TALK DIRECTLY to one of our talented designers and outline exactly what you require. We offer fantastic results, as well as fast and dedicated service, and prioritize building a positive and efficient client relationship with you so we can acheive great results every time. The professional in-house graphic design team are highly qualified and excel at creative redraws, eye-catching designs and compelling advertisements.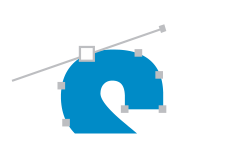 Set Up & Info
Call us now for help generating your template and uploading your artwork. We will use the Easy Template Maker to generate instant, layered templates to suit your order size, complete with MOS, sewing and hem guidelines and show you the results. THEN, you'll be able to design your artwork file to the perfect size for upload... Or... We do it all for you, It's easy! This month $1 Setup! Conditions Apply*

Support 1-800 983 0692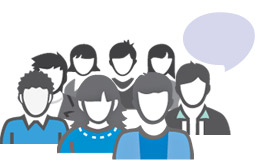 Your Questions
The team will be happy to address your questions and personally overlook your online order. So if you'd like a dedicated team member or field your special request to a product manager, just let us know.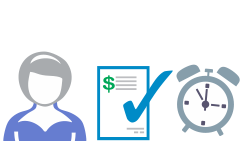 Prices and Timing
We offer a huge September -20% discount on many products this month and MORE so call us for other offers too.
FAST local design teams combined with worldwide production centres and extremely fast shipping results in quick turnaround for you or your clients. Call us and we'll plan it with you.
How to order
Online by you
Via your designer
We assist you
DIY
Specifications
Let Us Design Department
Specifications
Order & Upload
We do it for you
Order, Upload, Approve
View & Approve
View & Approve

All orders include buyer protection.



How do I make payment? More Info
---
Your choice
Signs and Banners Online allows you to independently order, upload and manage your projects. However, for some clients they would rather engage a professional designer nearby to design and manage the job for them.
Select a designer near you independently, they can quickly compose your art ready to order. Show them this page.
OR... use our Let Us Design Department. They can adjust to rapidly changing deadlines and work with production crew "on the factory floor" to meet your needs. If you're unable to submit print-ready artwork, let our in-house designers take care of the job for you.
You can upload your design brief, contact details, and any specific instructions you might have, to our free online 'Let Us Design' uploader, and we will contact you right away.