Setup Manufacturing Specifications
IMPORTANT

The Easy Template Maker gives you best setup specs.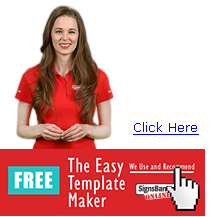 We now use and recommend the Easy Template Maker for all custom sizes and options. Free!
The Easy Template Maker shows you the manufacturing artboard size, the fold over bleed needed, the finish size dimensions, recommended dpi and color mode. MORE INFO
Now used over 15,256 times. You can use it too!
How to use The Easy Template Maker
Save
Save in a graphics program, Overlay your creative.
Print Ready
Your order matches the specifications needed to manufacture.
It does this...
Generates a free setup file you can download, overlay your graphics on, then UPLOAD for manufacturing.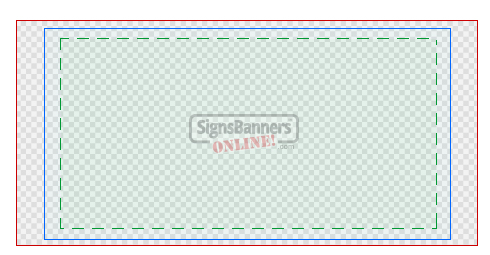 DOWNLOAD FILE OPENS IN PHOTOSHOP
AT MANUFACTURING SIZE
Example of pole pocket left and right specifications.
The Easy Template Maker also shows you a render picture with proposed sewing position, fold over bleed needed and 'manufacturing' diagram.

A powerful feature of The Easy Template Maker is that you can customize your size and options, click generate and open in a graphics program, overlay your creative and upload...

It gives you... • Fold Over Bleed (Material Over Size SETUP)
• File SETUP dimension size
• Resolution
• Color Mode
• Orientation
• Understanding of 'How is it made?'
You can use Inches or Feet, Millimetres, Centimetres or Metres
It shows you:
• Recommended ONE-ONE size (1:1) for best large format print results
• Approximate Sewing Positions & Manufacturing technique for hems, folds etc Zoom and any relevant information for the options you choose as you generate the template.
• File dimension at BEST PRINTING SIZE including RESOLUTION
• Orientation (your visual pre-check) so that you can see the 'proportions and orientation' of your line items.
• The Easy Template maker also has a free PDF Info sheet you can download and print as a reference for you or another designer.

---
The Easy Template Maker shows you everything