Exhibition

and Store Displays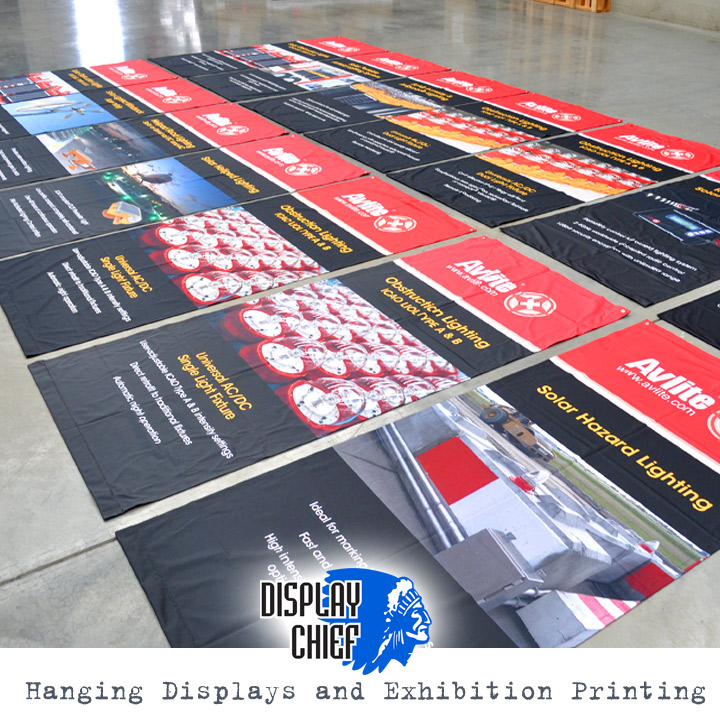 Display Chief is a larger material and non reflective for better photography and presentation displays like these series of hanging displays for a leading lighting company.

Exhibition Stand, hanging and store displays - banners

USA... all areas

Now also available for all areas US... we manufacture a wider range of customized exhibit stand trade show graphic banners for clients direct from the factory with free shipping US and from the sign making factory to your address. All Size Custom Banners. Indoor and Outdoor.
Custom Signage Banner Printers and Sewing Experts