SIGNS BANNERS ONLINE SUPPLY ALL STATES, COUNTIES AND CITIES USA and Canada
November We are building these pages now and layout may change from time to time. Also see WorldwideThe list of cities and towns here are just a few of the many locations SBO can FREE ship-out product to. Signs Banners Online is a wholesale price service so if you're an agency or customer buying for the first time wholesale you can join in too!
We are building these pages now to show you fantastic images and examples of nearby supplies... more soon.
#
State
Cities
Topic
AL
Alabama
Montgomery, Mobile, Tuscaloosa
Help
AK
Alaska
AZ
Arizona
Phoenix
AR
Arkansas
Little Rock
CA
California
Los Angeles, San Diego, San Francisco
How others are using SBO, Orange County FAIRS, SF 49ers, Flags, Realty, Elk Grove, Los Alamitos, San Francisco
CO
Colorado
CT
Connecticut
Hartford, Norwalk, South Windsor
DE
Delaware
FL
Florida
Hudson, Jacksonville, Naples
Miami
GA
Georgia
HI
Hawaii
Honolulu, Waipahu
ID
Idaho
IL
Illinois
Chicago
IN
Indiana
Festivals and Fairs, Event Branding
IA
Iowa
KS
Kansas
Overland Park, Wichita
KY
Kentucky
LA
Louisiana
New Orleans, Superdome, Baton Rouge
Event covers
ME
Maine
MD
Maryland
Baltimore, Baltimore & DC
Inner Harbor, Event wraps, Display work, Window
MA
Massachusetts
MI
Michigan
Riverview Detroit
MN
Minnesota
Duluth, Minneapolis, Minneapolis, Twin Cities Region,
Fergus Falls
MS
Mississippi
MO
Missouri
St.Louis
MT
Montana
NC
North Carolina
Greensboro, Kings Grant
Candler, Wilmington
NE
Nebraska
Omaha Nebraska
NV
Nevada
Las Vegas
NH
New Hampshire
Concord, Manchester, Rochester
Factory service
NJ
New Jersey
Cherry Hill, Newark
Hoboken NJ
NM
New Mexico
NY
New York
Manhattan, NY Boroughs, News Post, New York, Poughkeepsie, Rochester
Printed Mesh, Bronx NY, New York
Lido Beach
ND
North Dakota
OH
Ohio
OK
Oklahoma
Oklahoma City, Tulsa
Custom banner
OR
Oregon
Portland, Beaverton
PA
Pennsylvania
Philadelphia
Suspended banner , Media PA
RI
Rhode Island
SC
South Carolina
Spartanburg
Special events, Medic training
SD
South Dakota
TN
Tennessee
Memphis Nonconnah, Murfreesboro
Hendersonville
TX
Texas
Austin, Dallas, Houston, San Antonio
UT
Utah
VT
Vermont
VA
Virginia
WA
Washington
WV
West Virginia
Kanawha, Morgantown, South Charleston
Events
WI
Wisconsin
Milwaukee, Waukesha
WY
Wyoming
Sheridan, Casper
Farm Expo Days, Fluorescent colors
DC
Washington, DC
See Baltimore and DC
When you spend 6 hours on creative, you'll want a wholesale printer that gets it.. SBO get it... Use them!. Wholesale Printers USA - speciality custom banner signage and display fabrics.
USA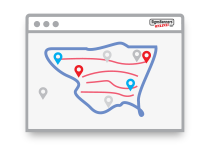 All over America
If you are from San Francisco, Massachusetts or Miami, Austin or Queens designers and wholesale buyers can now access direct to you factory production and printing of banner signage displays.
Also read: How do I start? Specifications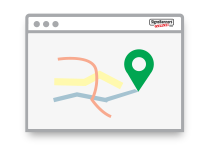 State by State
Recent sign printing supplies > San Francisco CA, Miami FL, Charlestown NH, Pittsburg PA, Cleveland OH, NC plus more than 185 location ship out hubs. Featured Page: USA banner print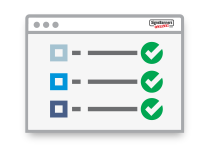 Local Representation
SBO welcome local representation and local Massachusetts graphic firms to use and design for local customers. Find a local designer we recommend here.
Join the family... Become an SBO designer
Wholesale and Custom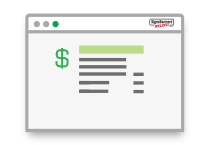 A new approach
Jackson MI - Finding a supplier for custom work gives options for a design firm so that my customers can get what they want. Custom size, options and creative's all come together. I recommend you select Signs Banners Online.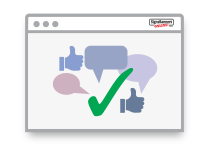 Recommended
As used by over 150 wholesalers, America's new #1 Custom sign supplier for all states is Signs Banners Online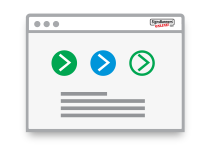 Recent
San Francisco CA Window banners, Miami FL Outdoor Advertising, Charlestown NH Expo wall sign displays, Pittsburg PA Custom banners x 32, Cleveland OH Trade show supply of printed fabrics.