Event Suppliers
"It is so easy to arrange all this via their website".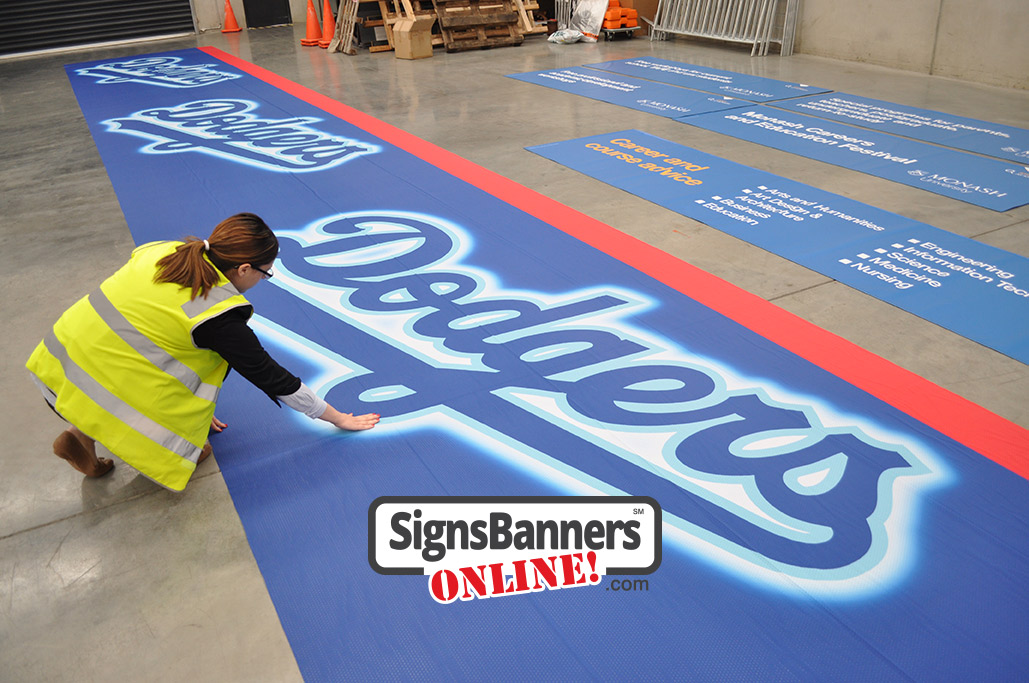 Venue
Many event venue organizers use this website for purchasing custom size and custom roll length prints of merchandizing graphics.
Perimeter covers -banner covers for event fencing
If your'e travelling and setting up an event via ticket entry, you can use hire fence banners to cover the perimeter of your wall scapes. It is very cheap and effectively brands the event, showcases sponsors and allows you to sectionalize different venue features.
Key features
Polyester fencing signage made to fit with grommet eyelet points to choose
Direct to print. Your designer can make any creative any size. Variable Height and Lenth to suit you.

Custom benefits
Custom Branded, Logo, Imagery and Creative.
Quick to deploy audience to path.
Digital printed means you can suggest short runs, cross over panelling and multiple art sets.
Jumbo, gigantic, long runner and city wide styles available. Optimal distance via customer choice.
Non scratch. Items can be resused and stored.
Quick Deploy. Select grommet eyelets to suit your budget or fitting applications.
Calculator allows management companies to split volumes across many panels by adjusting the QTY fields matched to the sponsor level.
Advanced systems offer clients access to factory manufacturing stage completions eg: cutting complete, sewing begun etc.
Printed event banners and signs washed.




Factory Direct. Clients/Agencies are purchasing from a factory.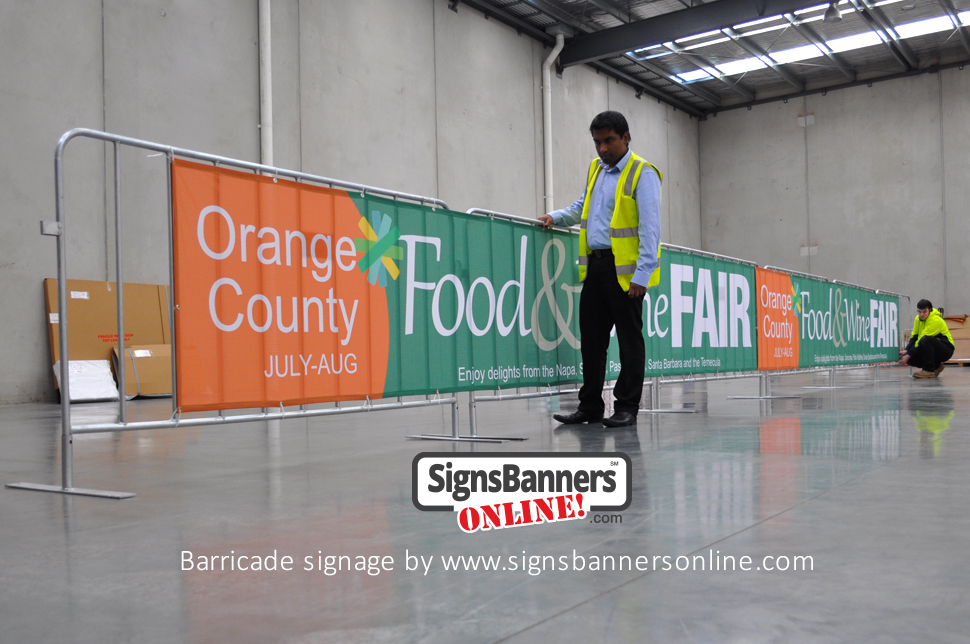 Barricade signs banners example for Orange County
The barricade covers and hoarding signage results are ideal for promotion pre, during and post event.
Food & Wine Fair: "Enjoy delights from the Napa, Sonoma, Paso Robles, santa Barbara and the Temecula". The text is clear and inviting.

An excellent example of how banner signs can be designed for best use. The bright an bold texts of these signs are perfect. Learn how to do it here.