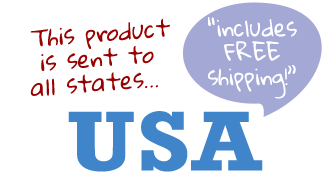 Tulsa
Indoor and Outdoor Display Materials
TePro outdoor
Display Chief indoor outdoor
Display Chief indoor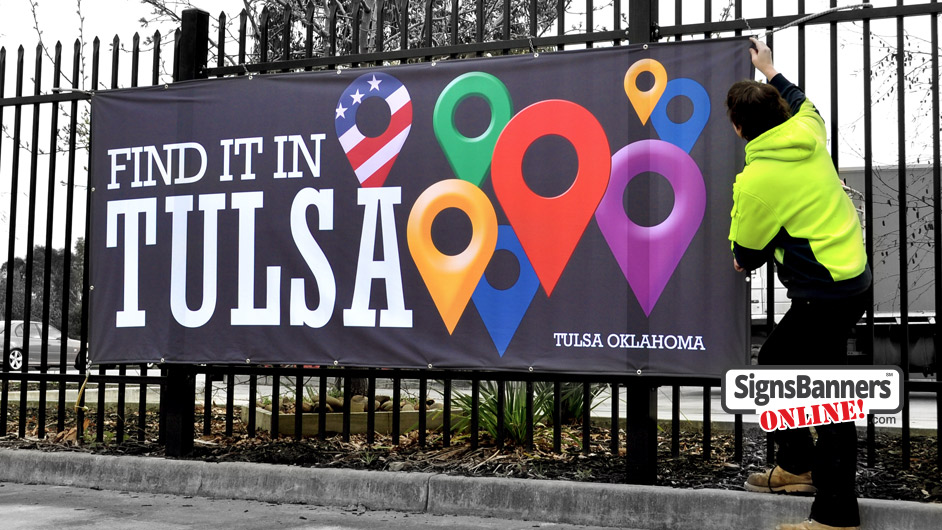 ---
Outdoor banner sign with bright graphics and bold text examples depiciting the banner sign company production capabiities for Tulsa Oklahoma USA.
Beautiful example of custom banner signage prints for outdoor use Tulsa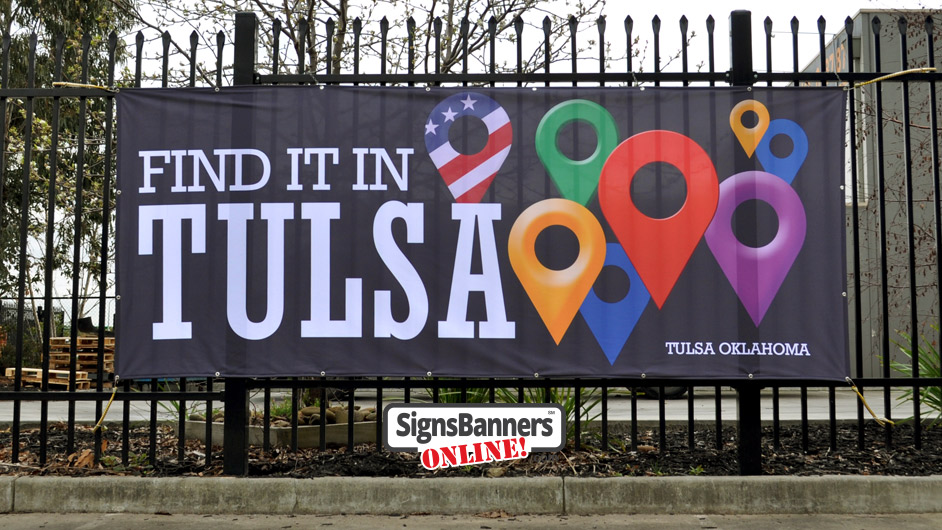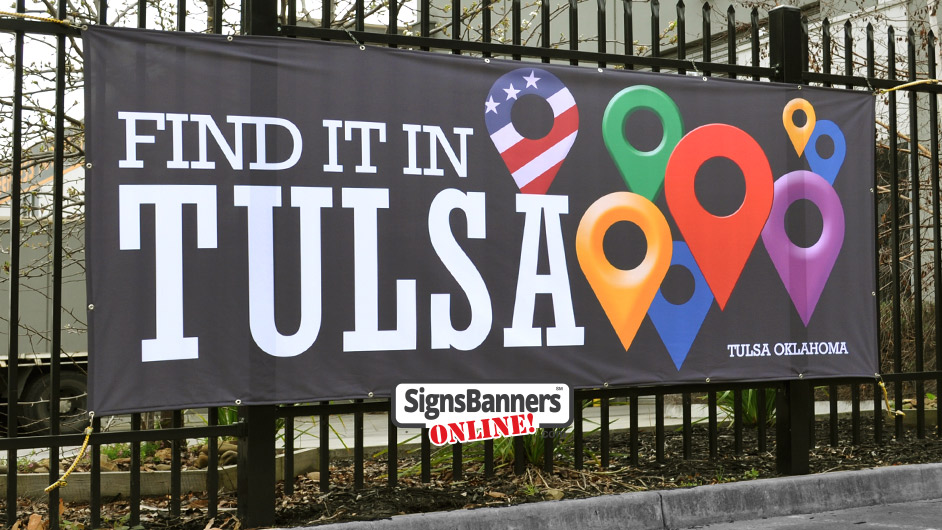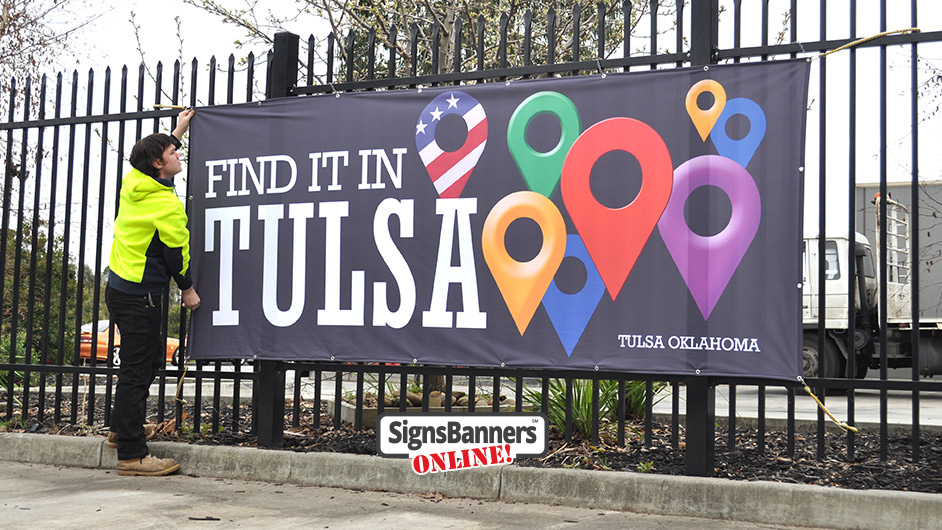 Custom Size
"Custom make signage sizes that give me the best opportunities for my customers".
Knowing I can rely upon my designs printed on 16ft x 11ft custom photographic wall print from one supplier has accelerated my agency business. We promote and carry them all over the mid west. It is superior to cheap vinyl banner.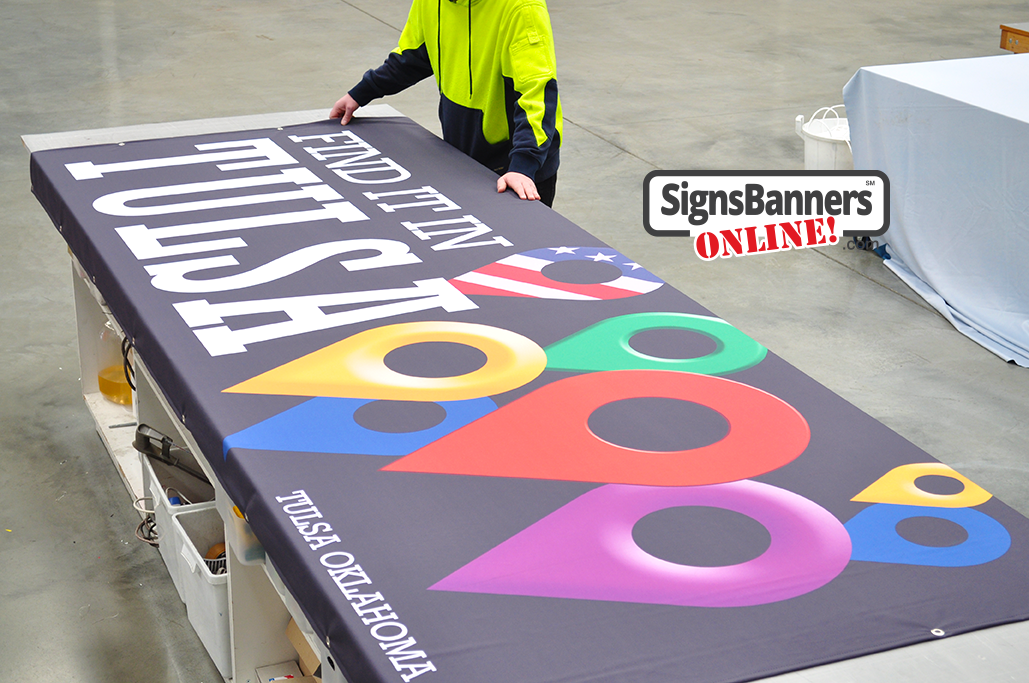 They help me bring my visual communications to the forefront of my expo's.