Fabric display hanging banners (Super size)
"We love it when clients send in their photos of the big fabric banners, it really shows our skills and color data outputs".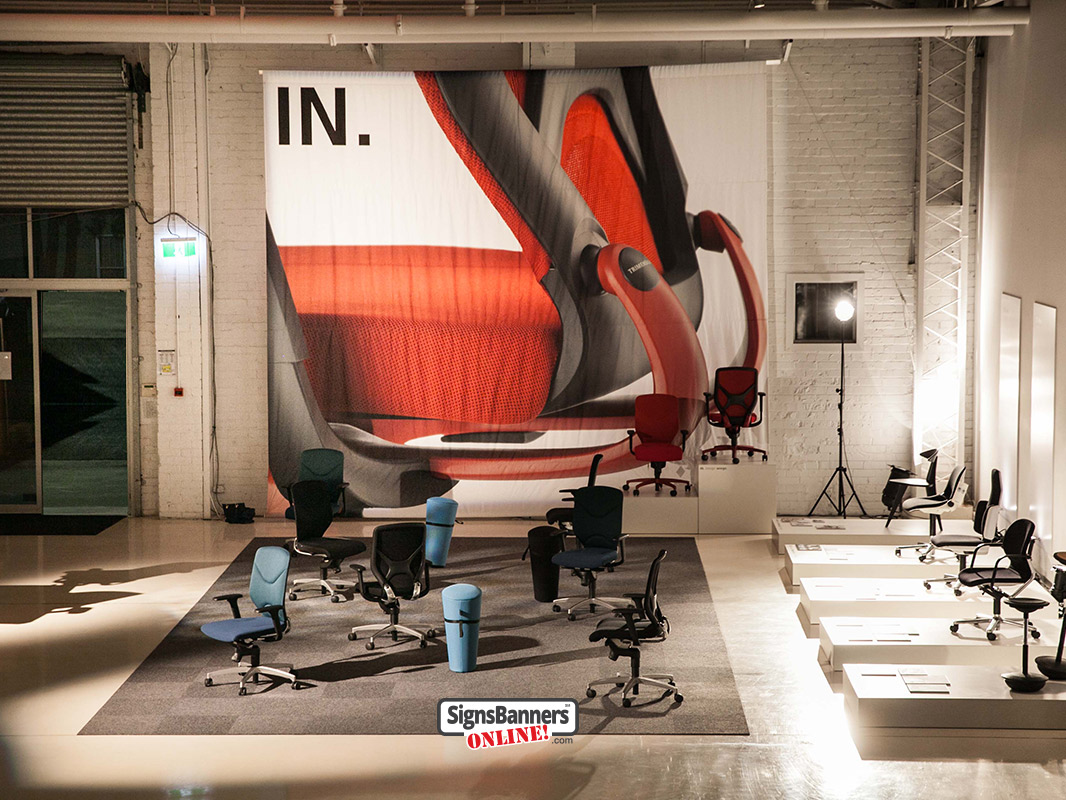 The material used is Display Chief non glare white with intensity inks.
Key features
Best seen from all angles. NON GLARE makes the ideal indoor display.
Direct to print. Your designer can make any creative any size. Variable Height and Lenth to suit you.

Custom benefits
People love it. It is like a giant flag indoors.
Printed large fabric banners and signs can be washed.




Factory Direct. Clients/Agencies are purchasing from a factory.
San Francisco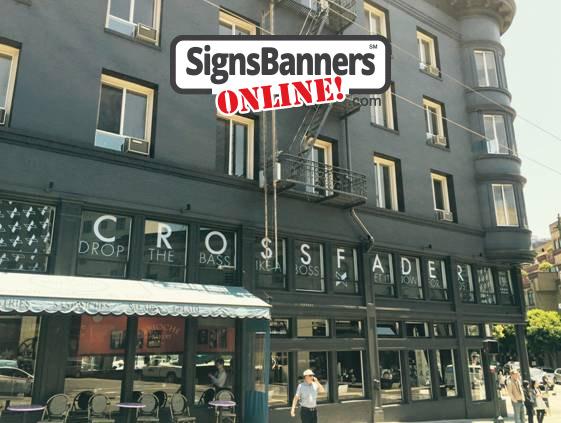 San Francisco SIGNAGE Image courtesy of our customer C/O DJZ 1011 Kearny St San Francisco, CA 94133
New 2023 mesh fabric window displays lead the way
What other designers say...
Use the template maker to set your creative, it is by far the best system in the universe!
Just want to say a massive big thank you for the amazingly fast turnaround of our canvas - I had the same experience last time i booked a job in with you so in a way I'm not surprised
You guys are amazing and your service is second to none. - this early turnaround ensures that we can have the job done earlier than the deadline which will now impress our customer!
So if your'e in the fog city, you'll need these guys as a supplier! San Francisco US
San Francisco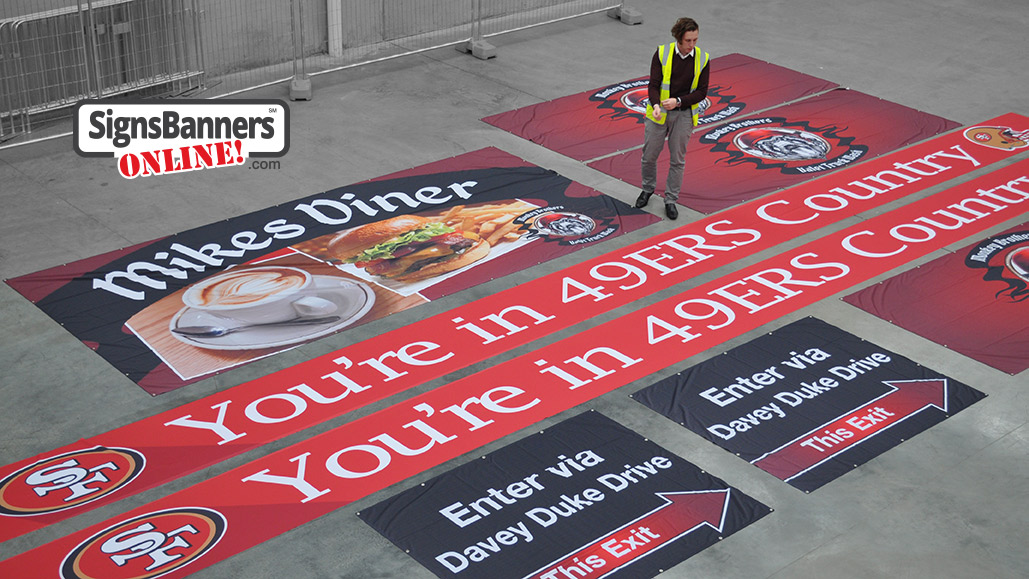 San Francisco Sign Makers And Manufacturers
Stadium signs and fan covers for 49ers
Expertly made stadium signs
Custom size and fitting options
Factory made no agency
All colors
Ship out nationally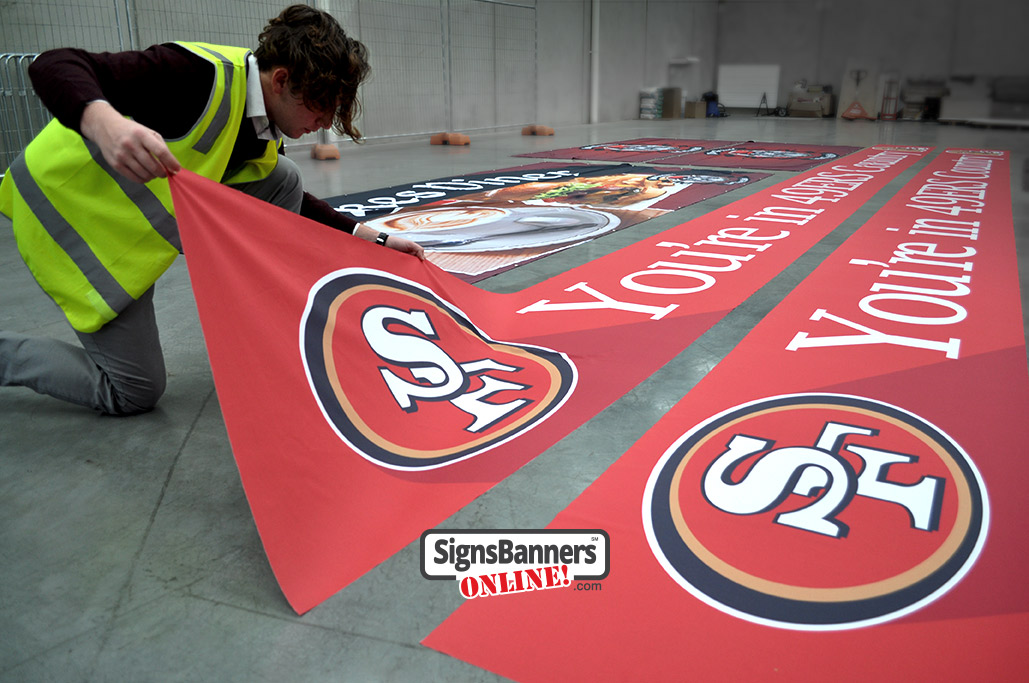 Fremont Vinyl Banners
Outdoor custom print on quality pvc vinyl banner product with superior print and finishing skills, the range of outdoor products for advertisign on offer by Signs Banners Online is well favored and used by many customers.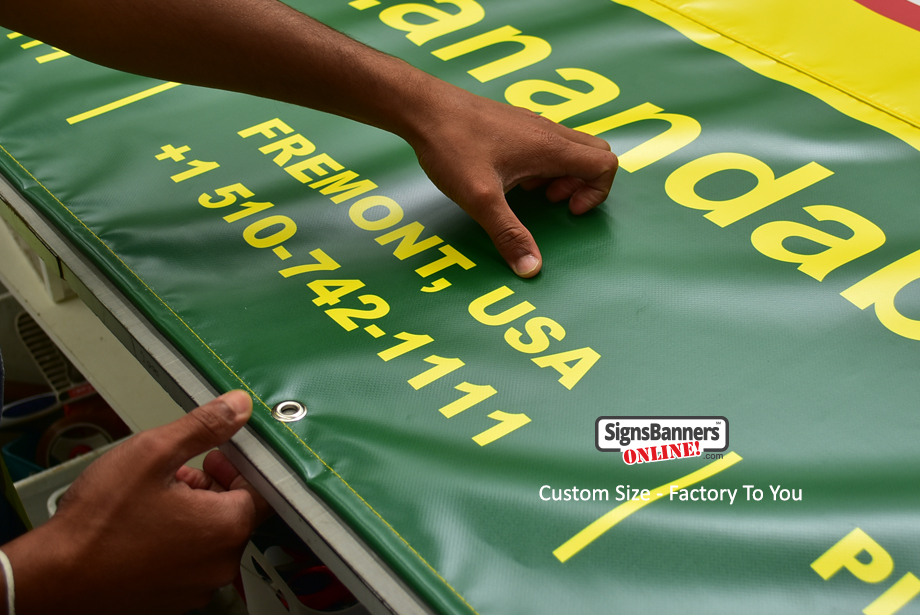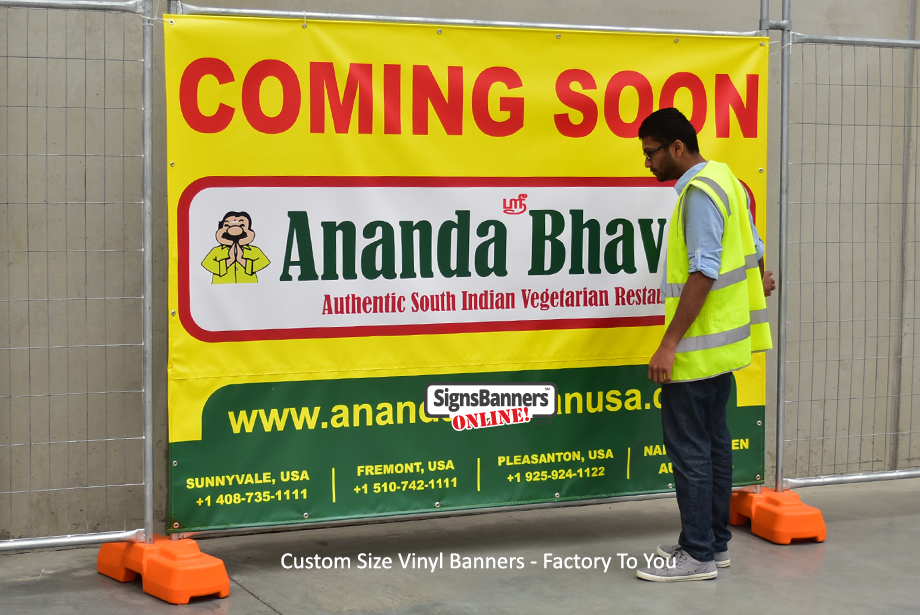 Edging Banners (hoarding track for billboard)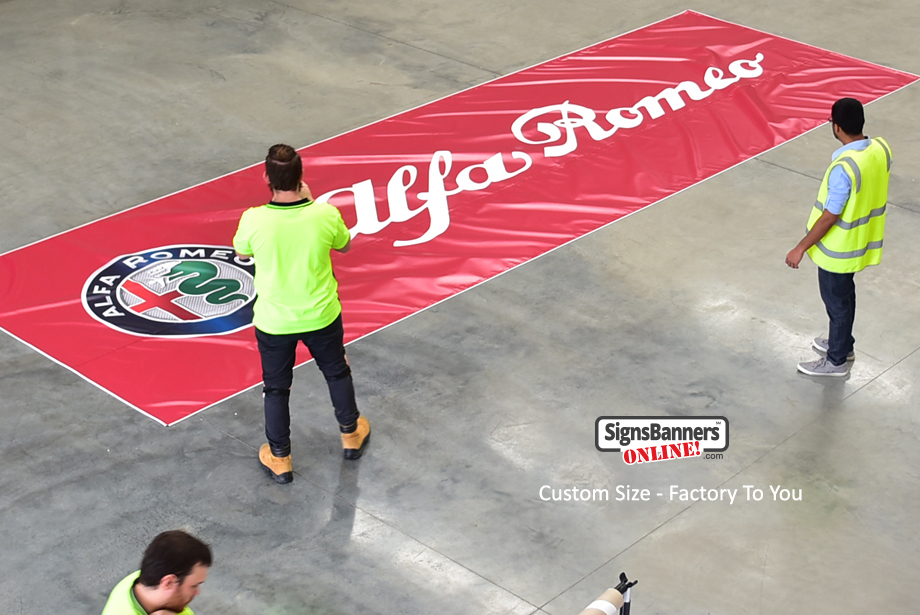 Large hoarding banner for alpha romeo logo with sail track beading edges for attachment to a billboard.