Signs Banners Online Make and Supply
the LARGEST Media Wall Printing Available
Custom Signs Banners & Soft Signage
Solving custom solutions for our customers in Baltimore, SBO supply more trade firms than anyone else... you can order too!
Soft signage fabric printers - single piece - no join - any length size!
10 ft or 100 ft pieces... easy!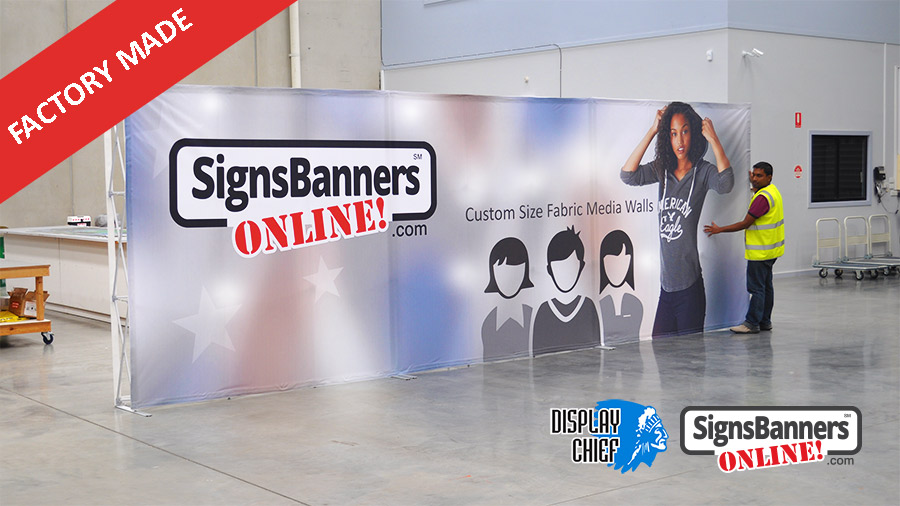 This custom printed media wall example stretches across three red carpet pop up stands and is customized to the clients stand size
Grand Format
Grand format fabric printing - single piece - no join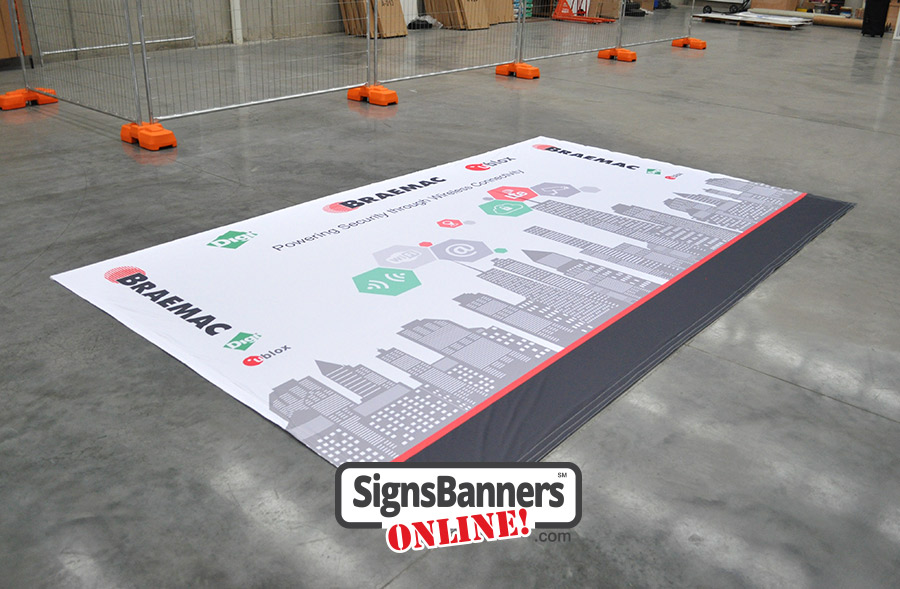 Grand format printed fabric banners as used by Baltimore display exhibitions and media walls. The material is a polyester fabric. The printing technique is Dye Sublimation Direct to Fabric printing.
Portability
Portable Media Walls (New graphics) - single piece - no join


Quick application of the printed fabric display sign banner onto a upright media wall is tested in the factory pre ship out. The fabric banners work well for these pop up aluminium trade show backgrounds, field backdrops for photo shoots and in store displays. Ideal as a quick promo to inform and welcome at your lobbies and door entrances. Makes a great photo wall when guests are attending your show.
Special Sales Events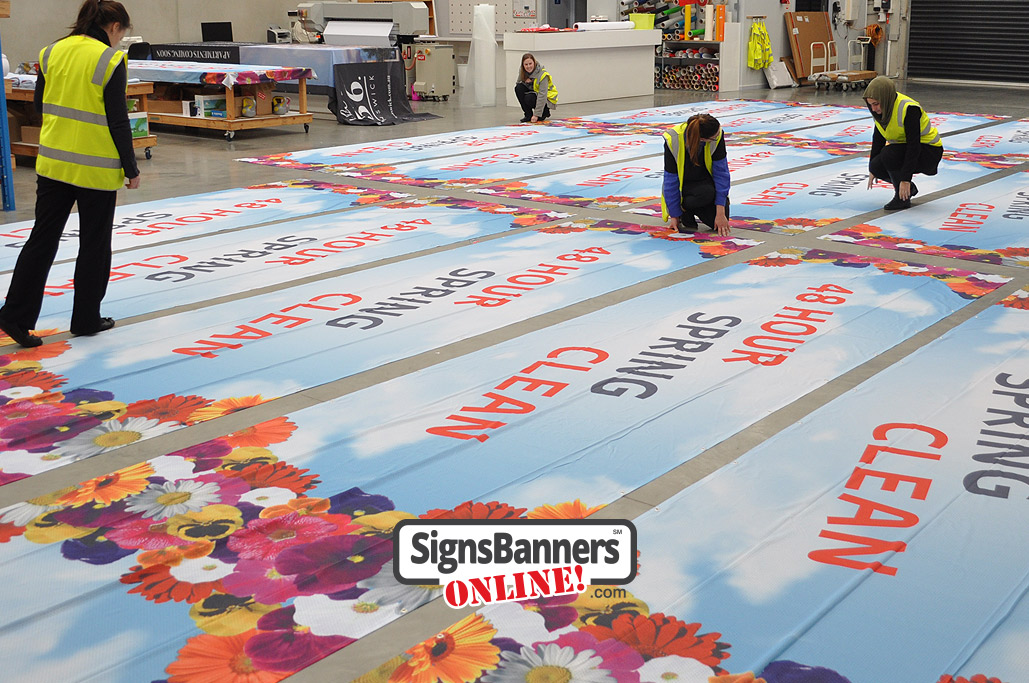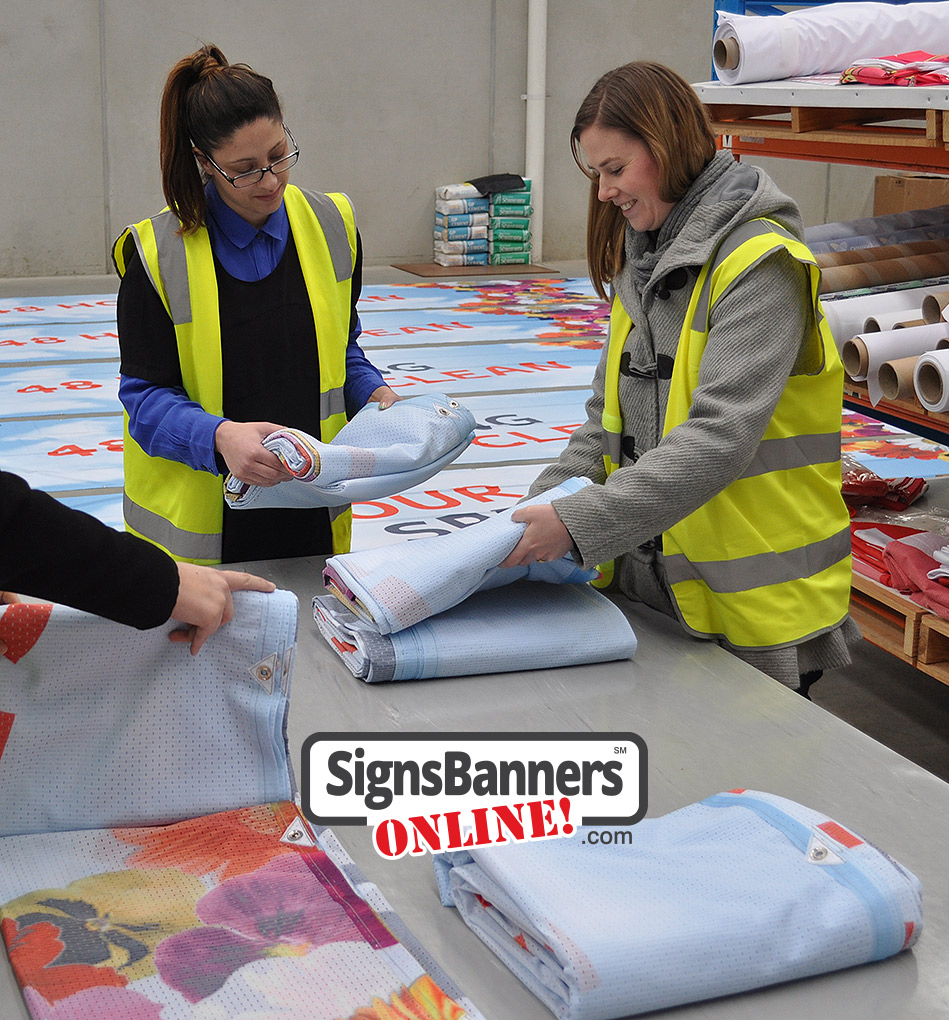 Signs Banners Online process more than 60 inspection points ensuring your printing of custom banner signage for USA is well made. A great article re: How banner signs are made is found here.
Back drop
Also known as Step and Repeat or Red Carpet Media Wall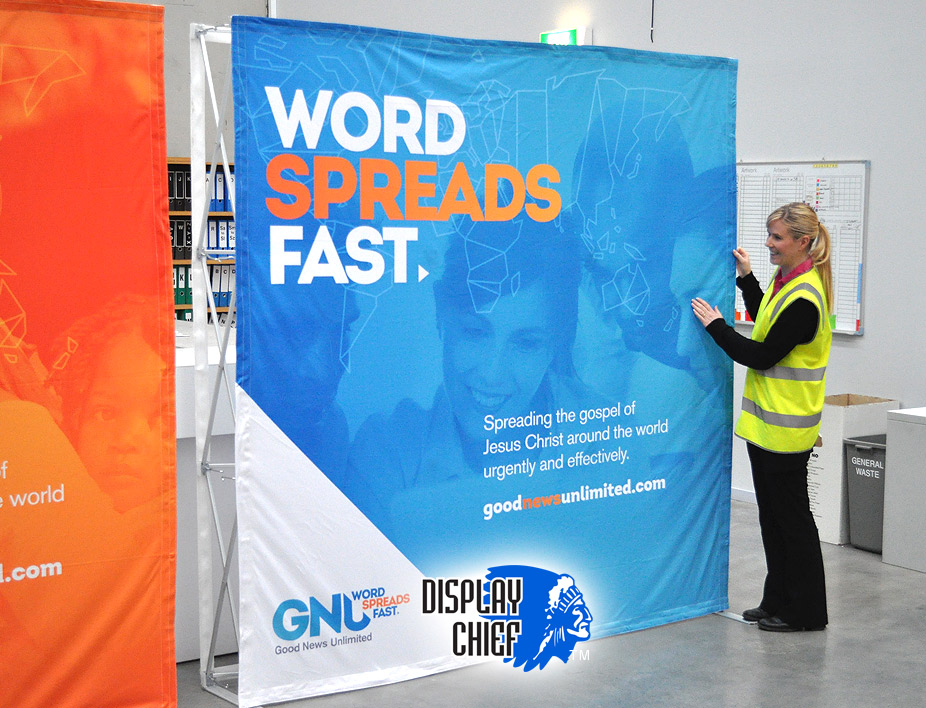 Supplying church and community events with background pop up prints they can swap, pop up and dismantle
Baltimore Public Events
Fast deploy of public event panel sign banners here total 120x show the skill set used and is a sampling of how you can use a sports banner at your festival, public sport and community events such as street parades and Baltimore calendar of events. From a Pratt Street Farmers Market to Central Plaza 'Pics in the Park' your management firm can rely upon well manufactured sign banners custom to your needs.