"Throughout the beautiful State of Alabama!"
I recommend you use Signs Banners Online for all your mall display needs... and 'North America' they ship out free!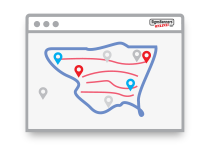 All over America
You design and upload. We do not see your customers
You Preview and Approve, then your file is automatically inserted into the wide format print machinery queue... It's fast... It's simple and it's immediate!
You receive a 'special page' where you can track your progress and keep your client informed.
You receive discounts not offered anywhere else.
You do not need to login to order, each order is independent and records are not stored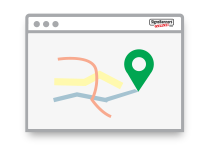 State by State
We supply over 150 sign shops
with high quality cheap banner signs loaded directly from the website.
Our AL GA and MS and United States clients all enjoy very low rates per square foot for wholesale mesh banner sign printing onto specialized fabrics for events, display, exhibition, outdoor advertising and sporting extravaganzas.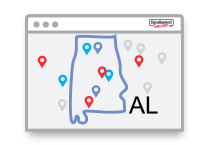 All areas serviced
If you are few minutes away from Montgomery, the suburbs of Cullman or the middle of Huntsville Madison County, you can supply your clients with cheaper banner signs than you can produce yourself... Anywhere... 24/7... upload and track.
Custom made designs
It is an ideal service for all sized USA sign shop suppliers who want a cheap submanufacture company with the latest wide format techniques and high quality results to help take them into new product lines not previously available. Our recent supplies are now extended to:
Birmingham AL
Mobile AL
Huntsville AL
Montgomery AL
Tuscaloosa AL
Dothan AL
Gulf Shores AL
Decatur AL
Anniston AL
Gadsden AL
Auburn AL
Hoover AL
Muscle Shoals AL
Enterprise AL
Jasper AL
Tuskegee AL
Dauphin Island AL
Eufaula AL
Talladega AL
Troy AL
Demopolis AL
Nectar AL
Free Delivery
Fairhope AL
Bessemer AL
Cullman AL
Florence AL
Daphne AL
Opelika AL
Selma AL
Phenix City AL
Athens AL
Orange Beach AL
Mesh Banner
Mesh Fence Banners are not within the normal scope of a sign shop in Montgomery or a designer studio so we assist the local company with printed and sewn material that they can independently order via our new online services. This allows the Phenix signs shop to create stunning graphics, upload direct and track their wholesale parcel to their Tuscaloosa sign shop or studio. We manufacture (sub contractor) on your behalf as per your instructions. You control all aspects.
Reliable and Professional
This fantastic service is ideal for those small to medium sign shops who want a reliable and cheap printing supplier of professional sign fabrics and materials used for display and outdoor advertising.


Birmingham, Mobile, Huntsville, Montgomery, Tuscaloosa.
More and more small to medium sign businesses in the US are purchasing flatbed for signage, we supply high quality roll fabrics such as Fence Mesh, Sports Mesh and fabric banner signs for displays
Access the factory
As more and more of Alabama's sign shops are purchasing flatbed printing equipment which gives them more options for traditional signage replacement techniques using digital printers. As market prices become more demanding, the sign business owner in Mobile and indeed nationally across US and Canada are looking for modern equipment that covers more bases than just roll to roll decals or vinyl banners. Buying a flatbed printer makes a lot of sense. Using our services for fabrics also makes sense and the gives the owner more business channels to explore.
Reseller Printing
Our trade printing service is POLYFABRIC Duracoestatic Printing Techniques and materials which gives the owner looking to expand their product list more offers for their clients. Our service does not involve your customers, rather you upload your design files direct and manage all aspects. We print, sew and deliver to you.
When you order, you will receive you own access page to follow all stage steps of your custom banner sign business order.
---
Reseller Sample Pack
You can also request a free material sample book of the mesh banner sign materials supplied and we will send you the material options so you can order your banner signs in AL or US with full confidence. Each contains the major signage making materials for each category. Make signs USA and International orders with ease. Build a sign business in your area with satisfaction. Over 20 years trade supply history.
As used by firms and shops in > Birmingham, Mobile, Huntsville, Montgomery, Tuscaloosa, Dothan, Gulf Shores, Decatur, Anniston, Gadsden, Auburn, Hoover, Orange Beach, Fairhope, Bessemer, Cullman, Florence, Daphne, Opelika, Selma, Phenix City, Athens, Muscle Shoals, Enterprise, Jasper, Tuskegee, Dauphin Island, Eufaula, Talladega, Troy, Demopolis, Nectar - plus United States everywhere! Make your discount banner sign Alabama USA orders today.
Discounts for Reseller Buyers
Volume DiscountsThe new online price system shows you volume discounts and size discounts. Your quotation always includes the maximum discount available at the time of promotion.
Size Discounts Larger sizes are discounted. We take into consideration sewing requirements, handling time, size and throughput to give you the maximum discount at the time of promotion
Storewide Discounts Occasionally we offer storewide discounts and line item discounts US wide or Alabama Signs Specific. Please check the price quotation shown on the main pages at the time of promotion.
Fast Reseller Suppliers
Fast Turnaround [ 48 ] hours...You upload directly to the print queue and your printing begins.
---
Setup for grand format printing
Zero Setup Charges. You upload directly into the print queue, approve your preview and the order begins.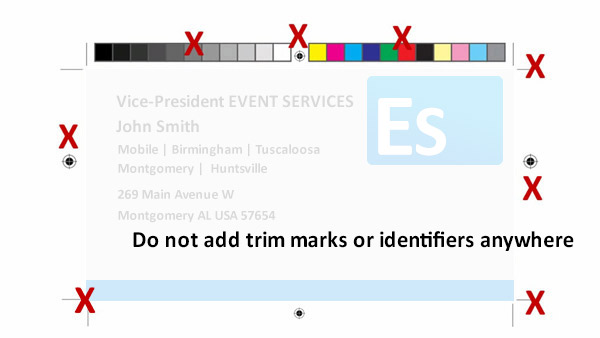 Product Substrates
Variety of Products and sizes. Top branded materials are used and indentifies all the best material requirements for your orders.