Flame Retardant Din-4012-B1 USA NFPA 701
Temporary Fence Mesh Banners

Do you need custom?
Factory made means we can supply any size and option customized to your clients needs just like these oversized mesh banners.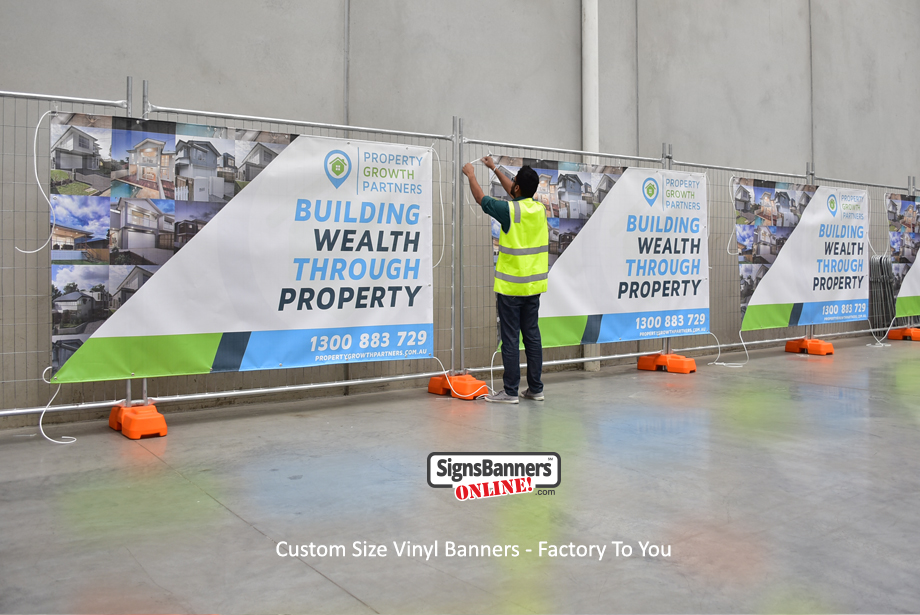 Release payment after your goods arrive Buyer Protection
You can order now, pay and be comforted knowing your product will arrive.
Proceed through the Quote & Upload cart steps and pay. Your payment will be held in a neutral account.
Payment to the factory is released after your goods are received by you.

Do you need this in other sizes?
---

---