Logo & Printed Media Backgrounds
Indoor & Outdoor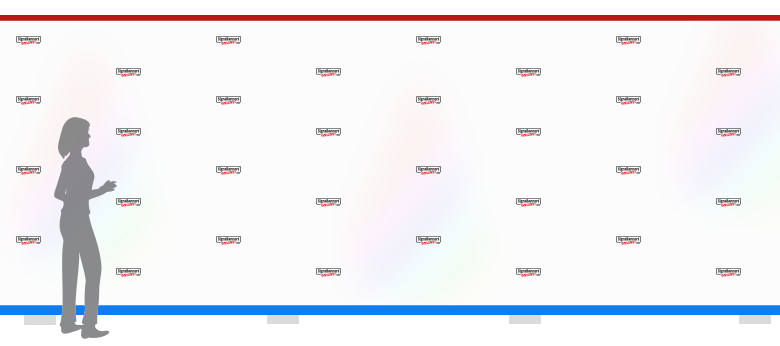 October 2023
| Machinery Capabilities | Seamless Width |
| --- | --- |
| Direct Sublimation | 124" Heat Fixation Direct Unit |
| Transfer Sublimation | 91" Heat Fixation |
Material Choices:
Indoor
Display Chief: Display Chief is a non glare polyfabric white base material with excellent print resolution properties.
Outdoor
Rhino Blockout: Rhino Blockout is a non glare rear coated polyfabric white base material with opaqua PU rear coating. Offers excellent print resolution properties and non see through sunlight blockout.
Long, Red Carpet, Televised, Interview, Event, Exhibition Stand, All purposes
Signage produced to suit your events can be made with a wide choice of options including poly air mesh style materials, blockouts, vinyls and flags.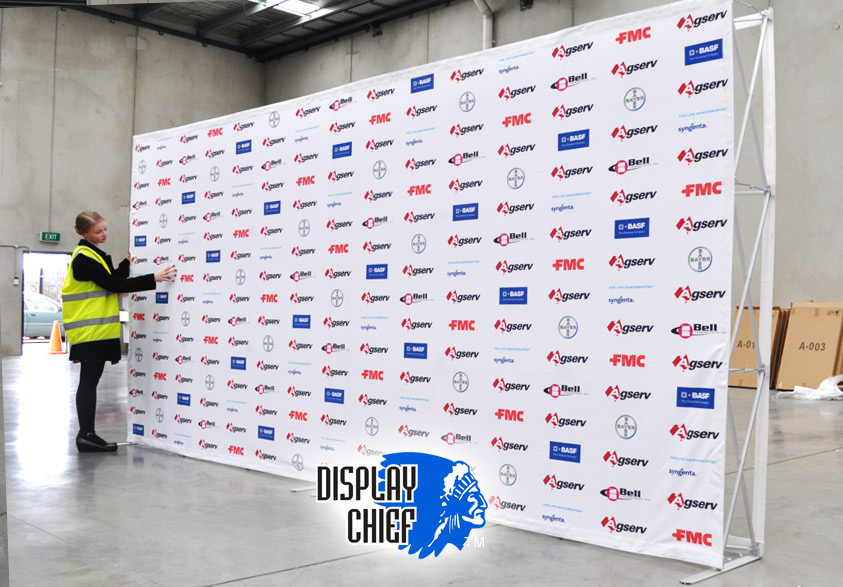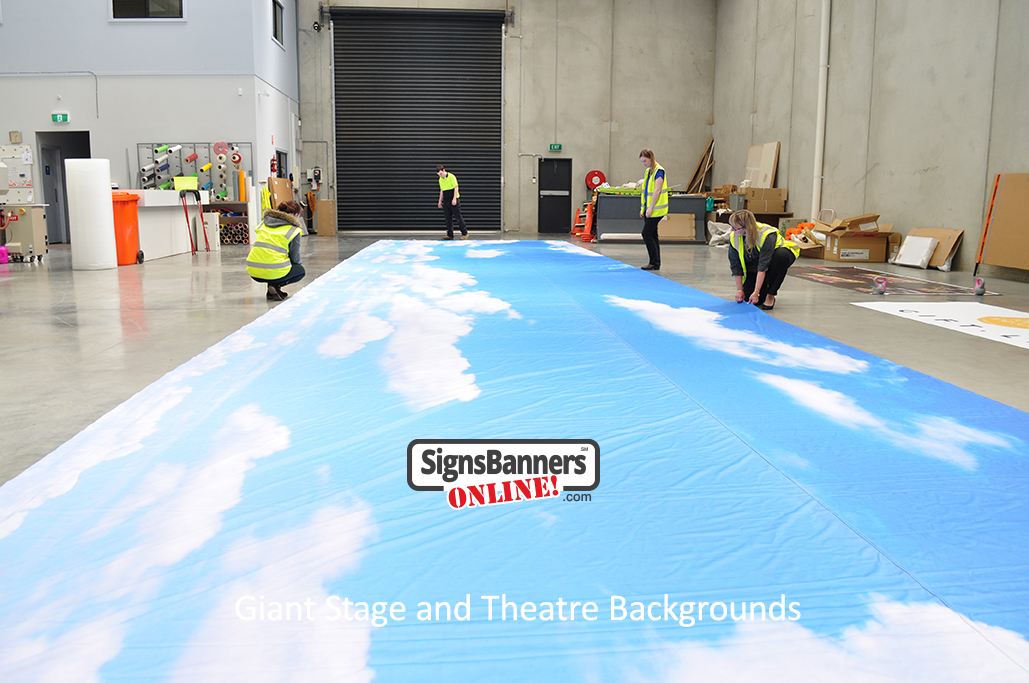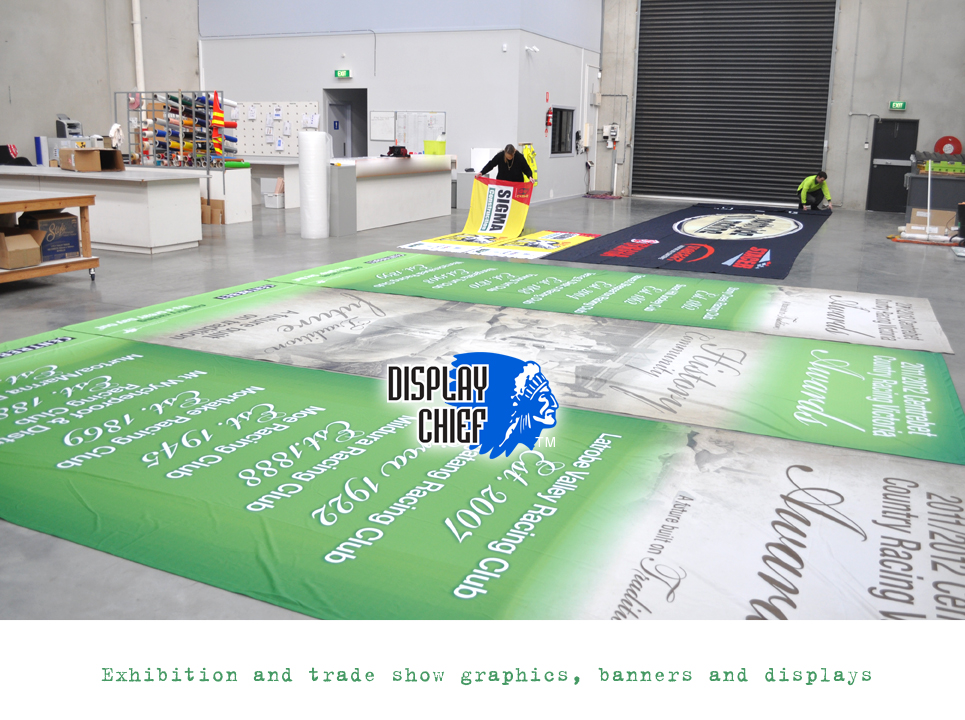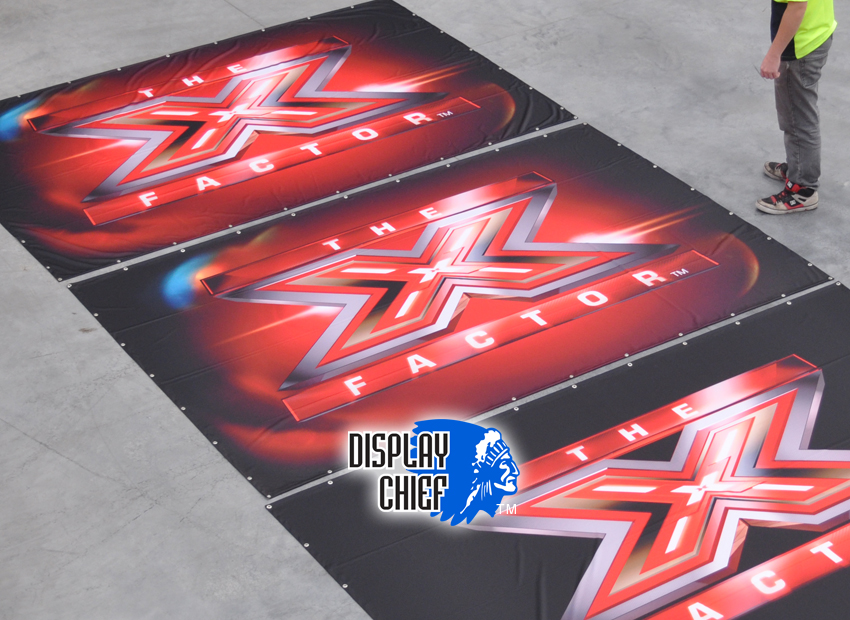 Our factory and machinery is capable of print production 50,000 ft per day.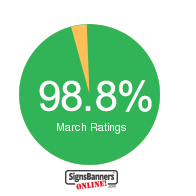 Passionate about giving you the best and providing your with genuine user reviews. Everyday our team is striving for the best customer service and product quality, and that's reflected here with so many 5 star October reviews from places near you.
Release payment after your goods arrive Buyer Protection
You can order now, pay and be comforted knowing your product will arrive.
Proceed through the Quote & Upload cart steps and pay. Your payment will be held in a neutral account.
Payment to the factory is released after your goods are received by you.

Do you need this in other sizes?
---

---


Customize your size
Wind permeable printed crowd barrier covers and crowd control banners, easy to fit and durable for multiple event use, customize the size to suit.