2017

PayPal promotes

Signs Banners Online

on their official page.

Trust and Approval Recognition - Signs Banners Online is awarded PayPal's highest recognition being invited to display a live link among famous North American retailers and Firms on the official PayPal website. We are very proud of this result and look forward to showing you why PP regard us as a favorite.
1. PayPal
We are very proud to announce to all our American designers & wholesale buyers that PayPal have recognized our efforts and business with the highest recognition ever --- a link on the PayPal website to Signs Banners Online.
We thank them very much for showing their confidence with us and we look forward to showing you why PayPal have given us this honor.
Signs Banners Online
Trust and Recognition Award
"I know why I keep returning business to you guys as you always provide an excellent service."
Sue. SLC, Graphic Studios
---
Everything was perfect from communication to delivery. One of the best companies I have worked with and will continue to. 10/10 from us.
Kane, KW Constructions.
See more December Reviews here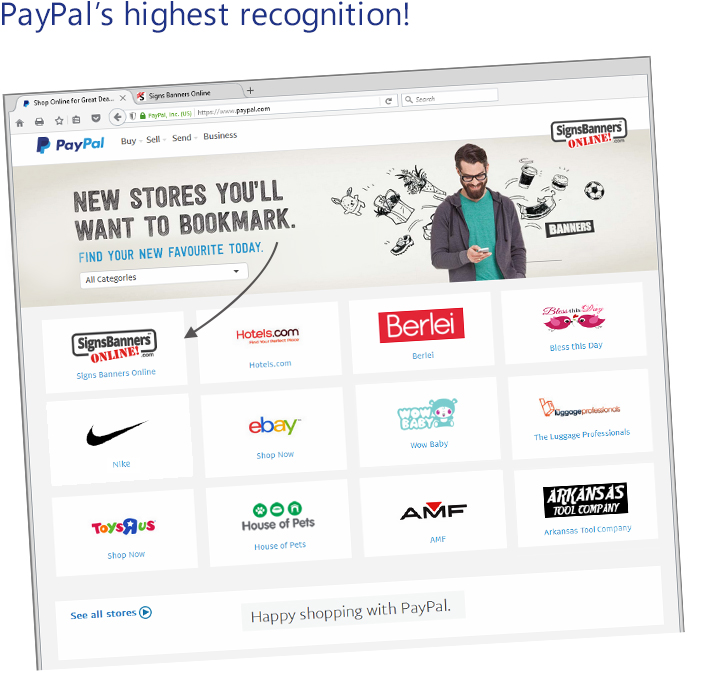 2017
Wow! 19,537 custom templates generated -
Free!
Industry Excellence - Signs Banners Online wins customer popularity and worldwide acclaim with their Easy Template Maker that gives designers the perfect manufacturing template for what they need... FREE!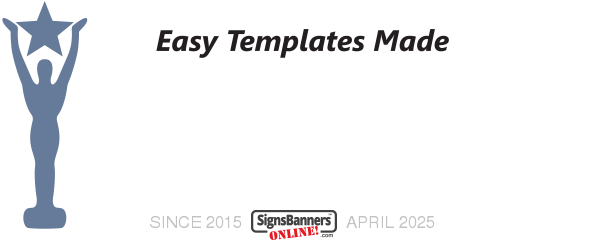 Graphic Industry Popularity
Wow! Since 2015, The Easy Template Maker has now been used over 19,537 times. You can use it too!
We are very proud to help our graphic industry and professionals achieve the Signs Banners Online Best Online Tools for signmaking and First (1st) for Banner Sign Printing Setup.
Thanks to all the champion designers and sign industry users for helping to make the Easy Template Maker so popular.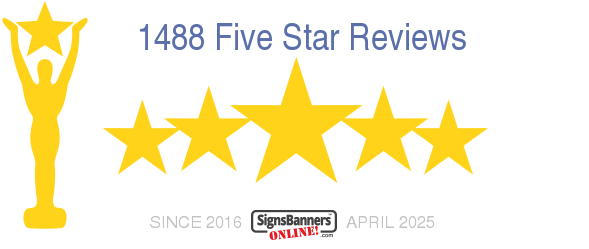 Exceeding Expectations
Wow! Since 2016, We have received over 550 Five Star Reviews. We are very proud of this!
Trade suppliers and Resellers, Corporates and Wholesalers... we are very proud to achieve your trust rating and look forward to showing more of what Signs Banners Online offers you with customer favorite Graphic Design for signmaking and being your favorite Wholesale Supplier too.
Thank you.
Read more December Reviews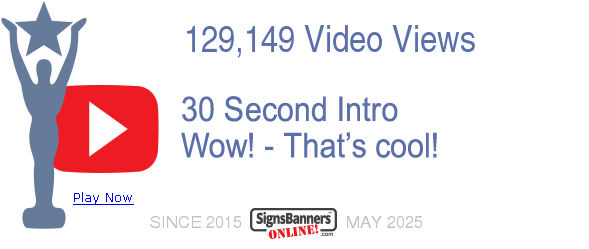 Quick References, How To's and Help
With many quick help videos and topics available such as our Intro Videos that have been viewed more than 8,010 times, you'll be able to get expert help online anytime
Posted by professional Graphic Designers experienced in making big banners and signs in all colors and themes Signage custom made becomes easier all thanks to the many online systems available.