3 Day Flags

Use at events and more... cheaper than normal flags!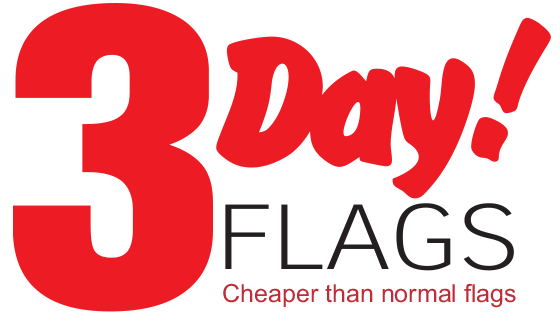 3 Day Flags are manufactured for very short term event, festivals and so on.
Life expectancy 3-10 days. They are super cheap and provide amazing value.
As a promoter or give away, the flags are very cheap and disposable whilst still looking amazing for your branding.
Colors remain high, it's our specialized techniques and fast machinery that allow us to give you a lower price flag that matches your event duration, and, the budget.
Features: Short term inks, single stitching. Minimized manufacturing. Minimum order quantity applies.
Height Comparisons - 3 Day Teardrop and Feather Flags.
Size suggestions
Always go bigger: Larger flags can be seen from further distances and the price between each model is minimal. The viewing distance is 25 feet for each size increase and that leads to better outdoor advertising.
Customs services and international tracking provided. Our textile printing equipment here offers the designer amazing outcomes and give them access to large format machines. Signs Banners Online is a factory they rely upon for cheap flags and banners.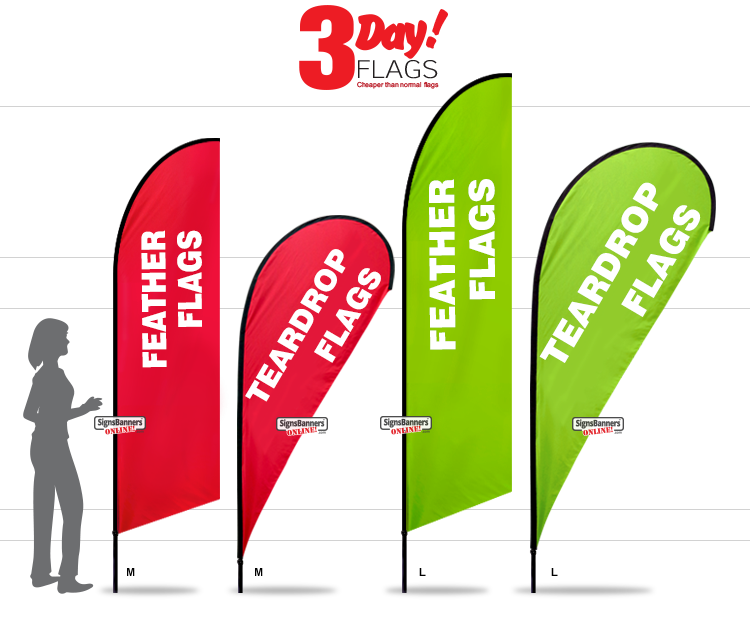 Visual comparison of 5'2" girl next to the teardrop flag sizes we make.
*Graphic guide for illustration only. Overall heights and sizes may vary. Measure actual sizes best suited to your purpose.
3 Day Flags - Show Thru
Show Thru is a traditional flag printed one side and visible graphics on both sides. It offers a nice product that flys well, is lighter in the wind and cheaper.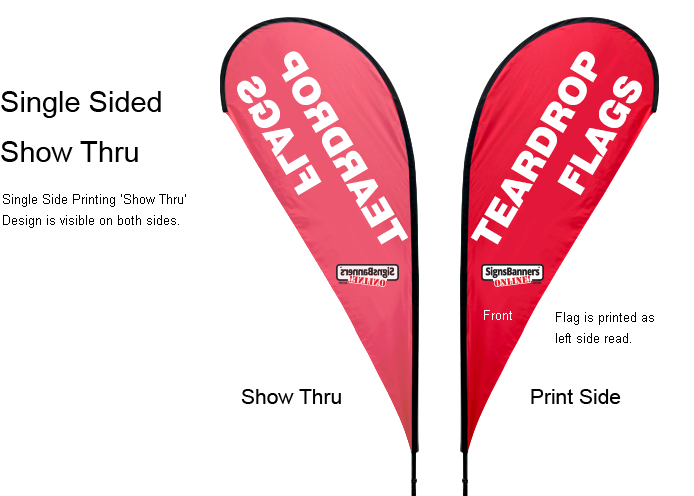 Using Imagery
Position your creative understanding the 'read' of the banner. Adjust your positioning.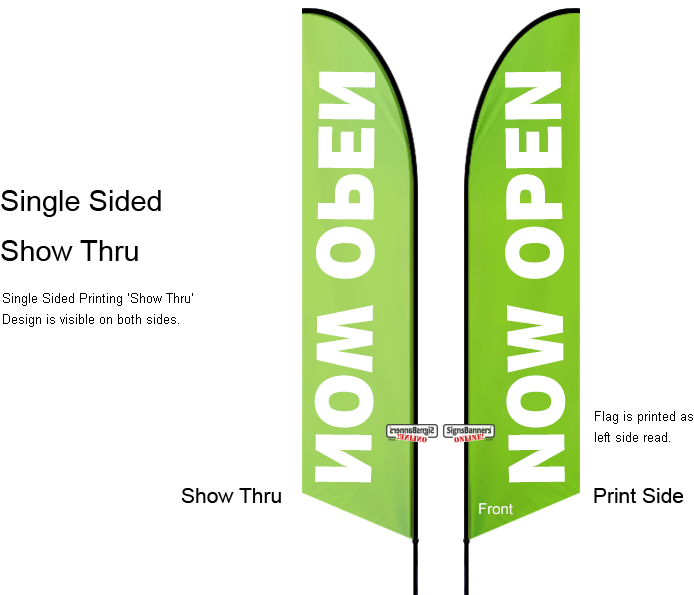 Creative suggestions
Use big bold graphics and 'imagery' that conveys a big message. Flags are flying and look better with giant graphics.
Do you need this in other sizes?
---

---