Your file indicates RGB palette... it will be printed CMYK digital
What is this and what do I do?
The filetype you have supplied shows RGB (Red Green Blue) color mode. It will be converted to our CMYK digital color process automatically and continue printing.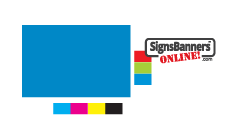 Explanation
RGB is electronic color such as your monitor or device. CMYK is ink. CMYK offers more print suitability. Note: All our processes are CMYK digital based. We do not offer spot or 'individual' color outputs.
Quick Fix - Change your color mode to CMYK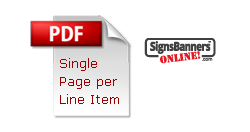 Change your color mode/palette to CMYK
Flatten and save as a CMYK PDF
Re-upload and continue your order.
USE
A professional graphic program such as Photoshop, Corel, Illustrator, InDesign etc.
To resolve this, you will need to change color mode setting (also known as colorspace) by using one of the following methods:
Do this
Using your favorite graphics program such as Photoshop: Go to > Image > Mode > CMYK > enter. This will change your color mode for ink suitability.
This technique allows you to adjust color to suit your requirements.
Or
Save As: Save your exisiting file as CMYK settings for high quality or commercial printing by choosing the selection CMYK Color Output.
Or
Continue with your original RGB: S B O will automatically convert your file at the printhead, however you will not be able to view the automatic conversion.