50m Printed Builders Rolls -
NO FADE

We use genuine FULL COLOR OUTDOOR INK (5 year UV)
Maxi-Mesh has more graphic coverage than any other mesh!
---
Order Here
"I recommend this product to any builder. The color is better, the mesh is better and its cheaper" Kudos to Signs Banners Online!
---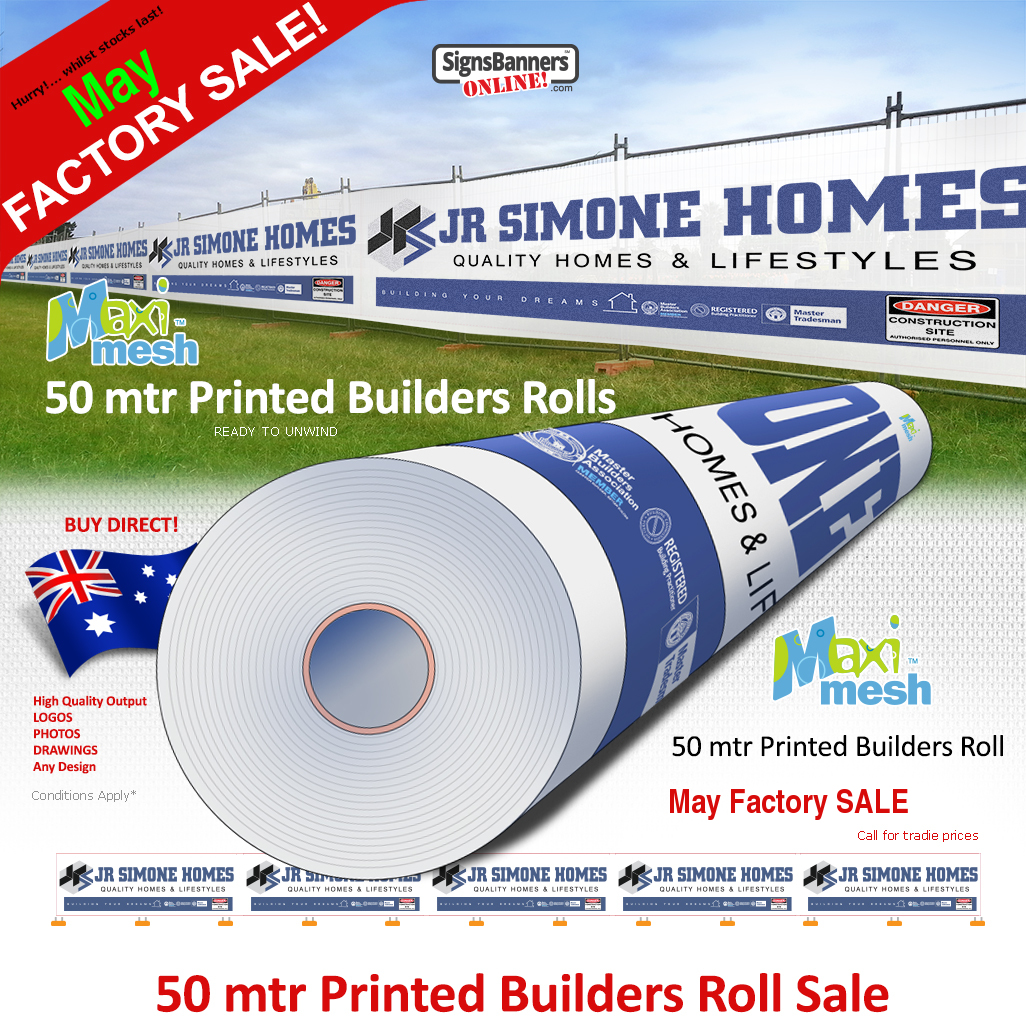 ---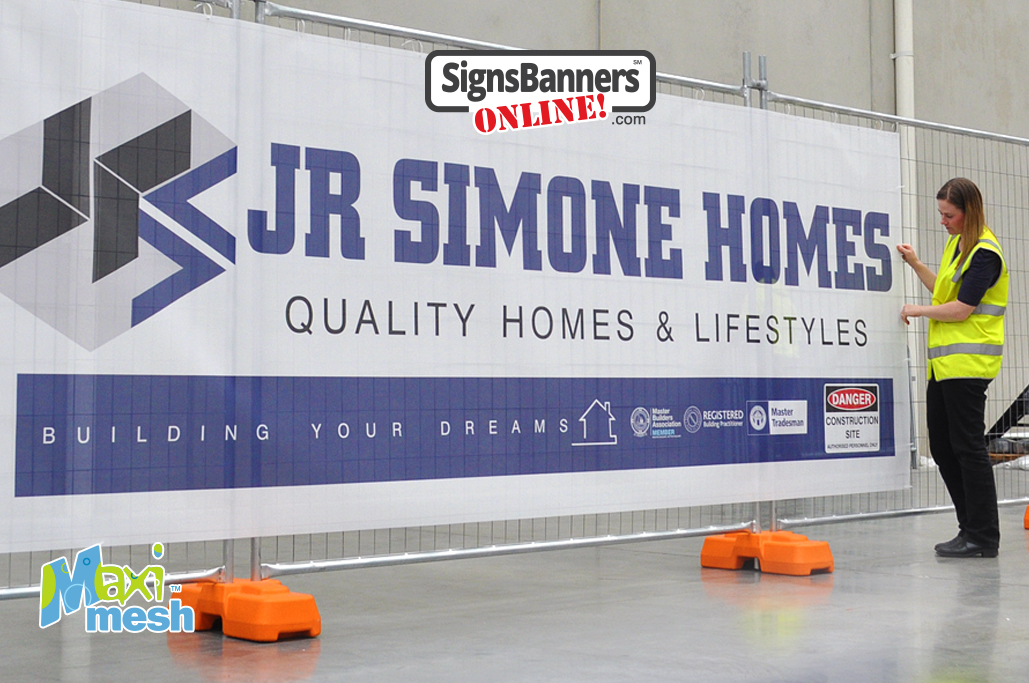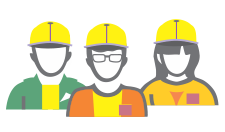 Builders
50 mtr Printed Builder Roll includes FULL SIZE PRINTING onto durable outdoor grade PVC shade cloth style mesh. Fittings are not included. This product is designed to be attached to wire temporary fence hire panels via zip ties, fence clips etc. Supplied CUSTOM PRINTED with your logos/designs on a roll ready to unwind.

How others are using Maxi-Mesh
BUILDERS ROLLS: Further options such as hemming, no rust eyelets etc are available. Additional costs may be applied.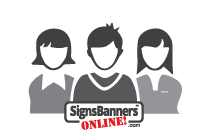 Us
Attach and send your instructions to our design department. We do it all for you.
This month $1 Setup! Conditions Apply*
Our team of qualified graphic designers work with you to give the best options.
Call for prices
Help
1800 755 108
Features
Full Coverage 5yr Ink
Outdoor Grade NO FADE
Maxi-Mesh PVC Shade Cloth
1600mm Roll Height
49600mm Print Length
1580mm Print Height
Ink Border Size Now Only 10mm
Fittings Optional (not included standard)
Roll-Print-Roll. Supplied ready to unwind.
Artwork
Any design, Any photo, Any logo, Any conceptual 3D or schematic
Full color photographic
Builders logos and Industry Logos
Safety Logos and Mandatory Icons
Time to deliver
Printing 1-5 Days
Shipping 2-3 Days Metro
BUILDERS ROLLS: Further options such as hemming, no rust eyelets etc are also available. Additional costs may be applied.
Do-it-yourself

Artwork Preparation

MORE INFO
Step n repeat OR FULL COLOR printing
Correct design specifications must be used for automatic printing. If you are unsure how to create a file suited for automatic wholesale printing, we recommend you employ a professional graphic designer to assist you or utilize our Let Us Design department.
---
Available Australia Wide.
"Factory Direct!"... "Factory Direct!"... "Factory Direct!"
All your orders are shipped directly from the factory to your door. You can track your progress at every stage. You are in full control. You can upload designs DIRECTLY into the printing queue. You are buying lowest prices wholesale.

Buy your mesh direct, supplied printed ready to unwind from the factory. Save heaps!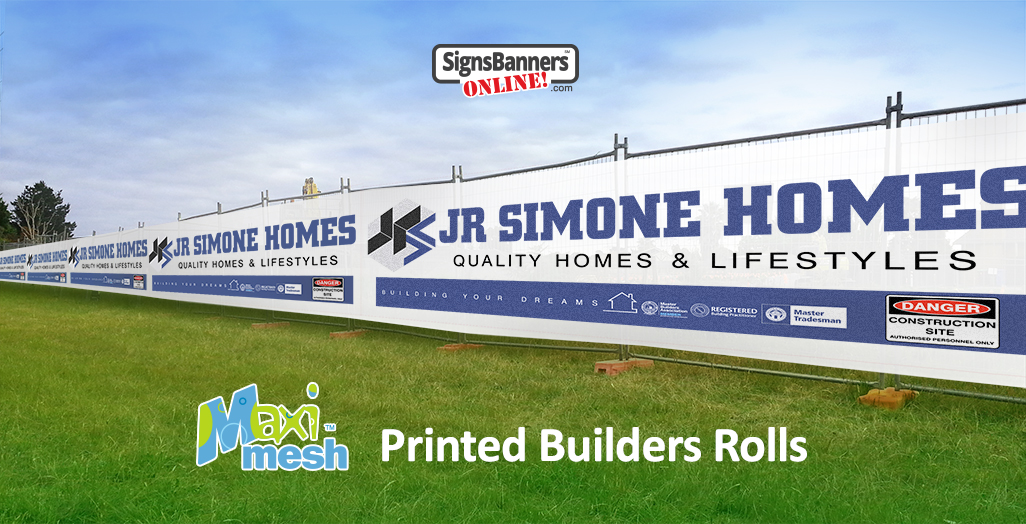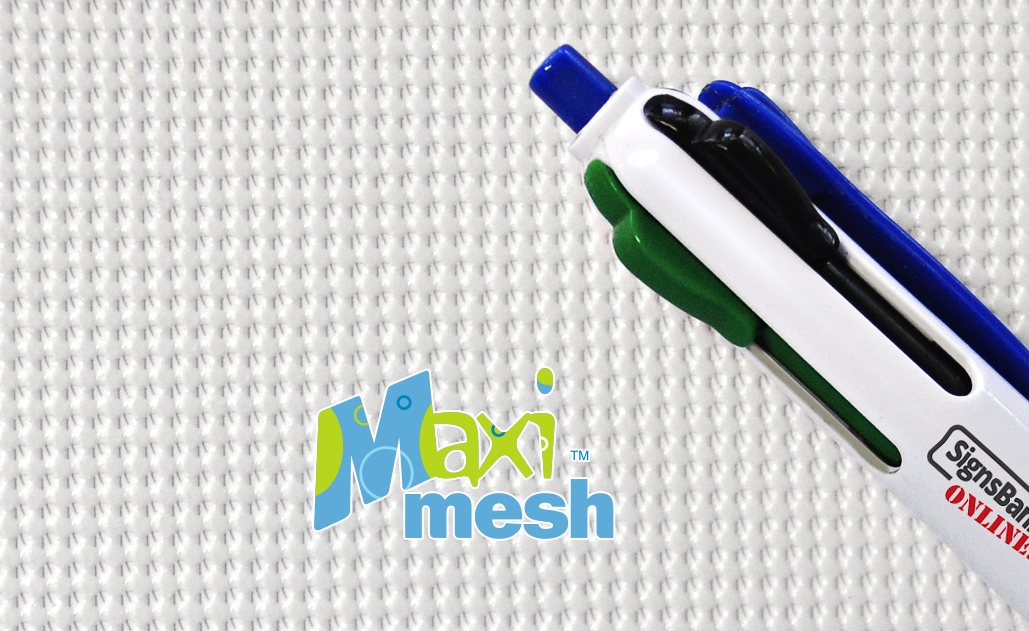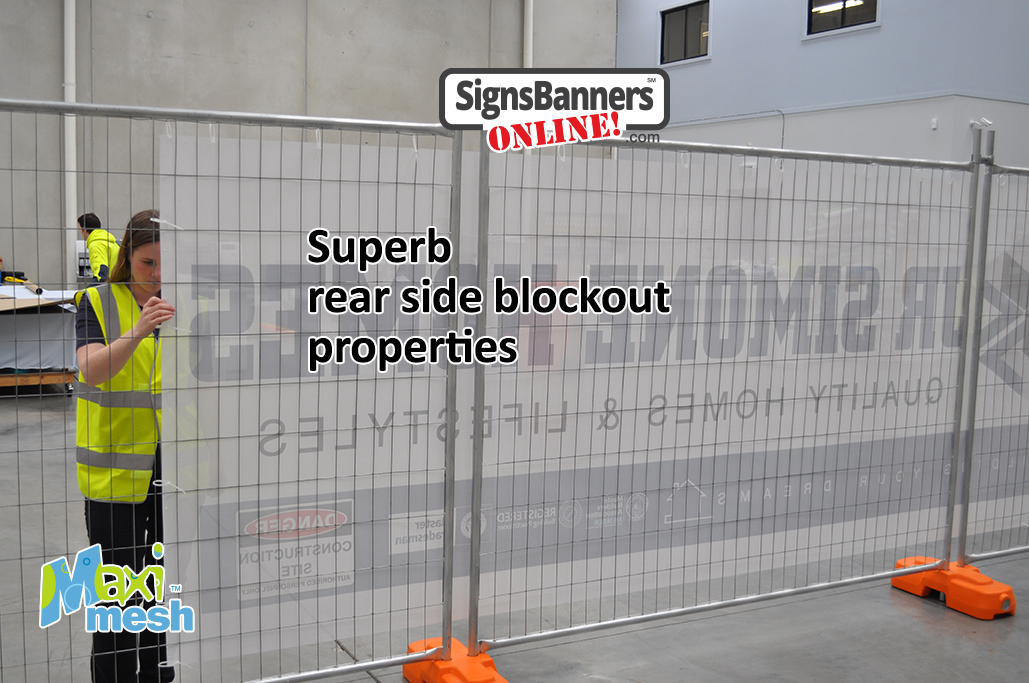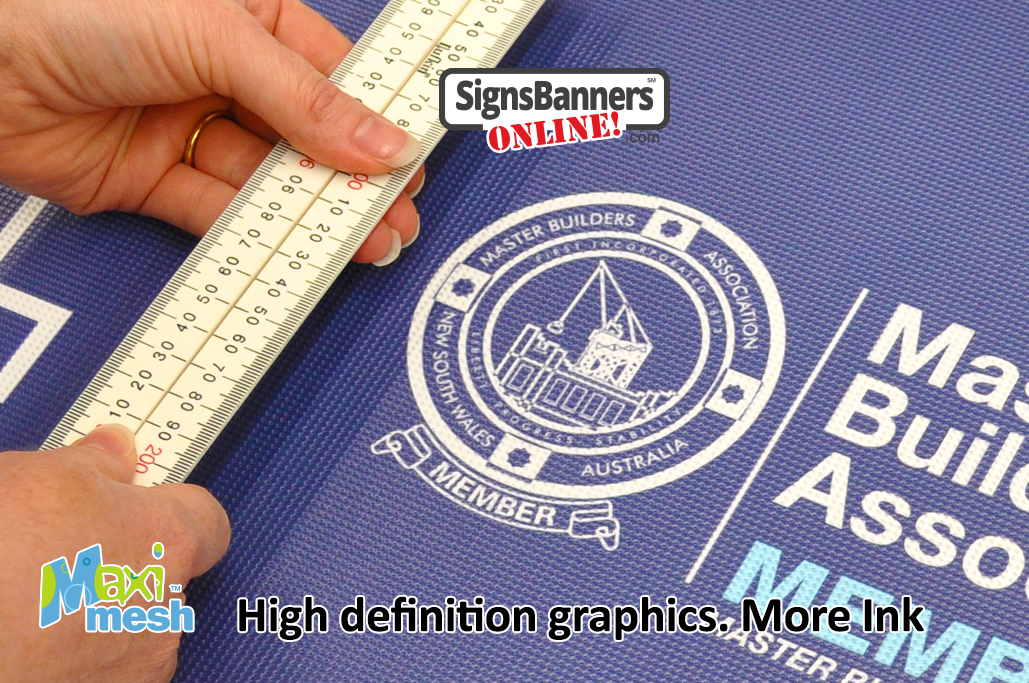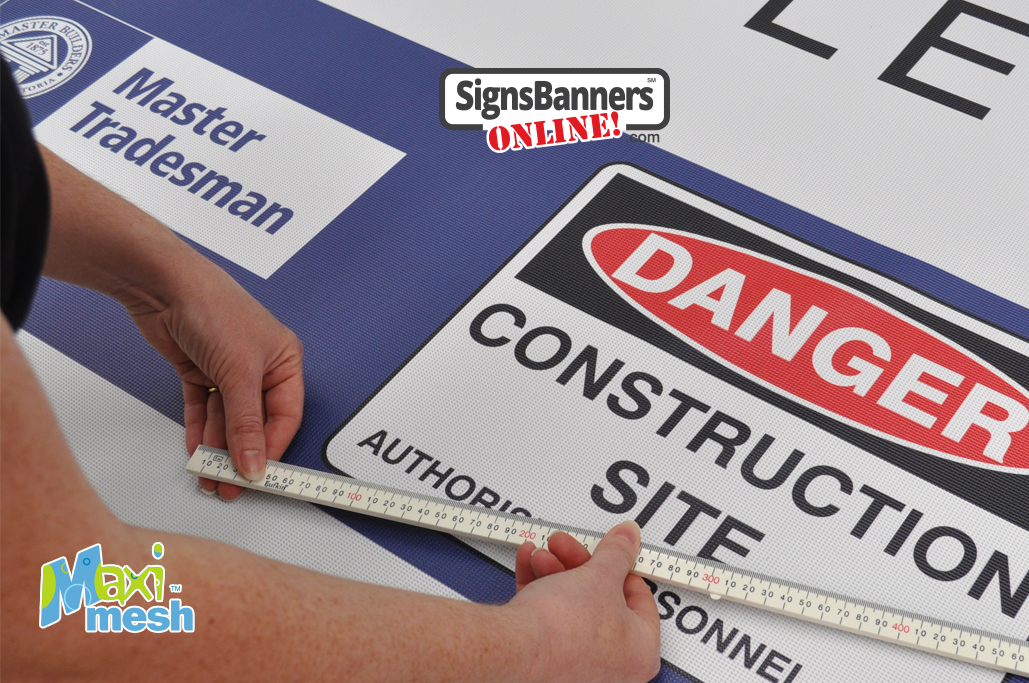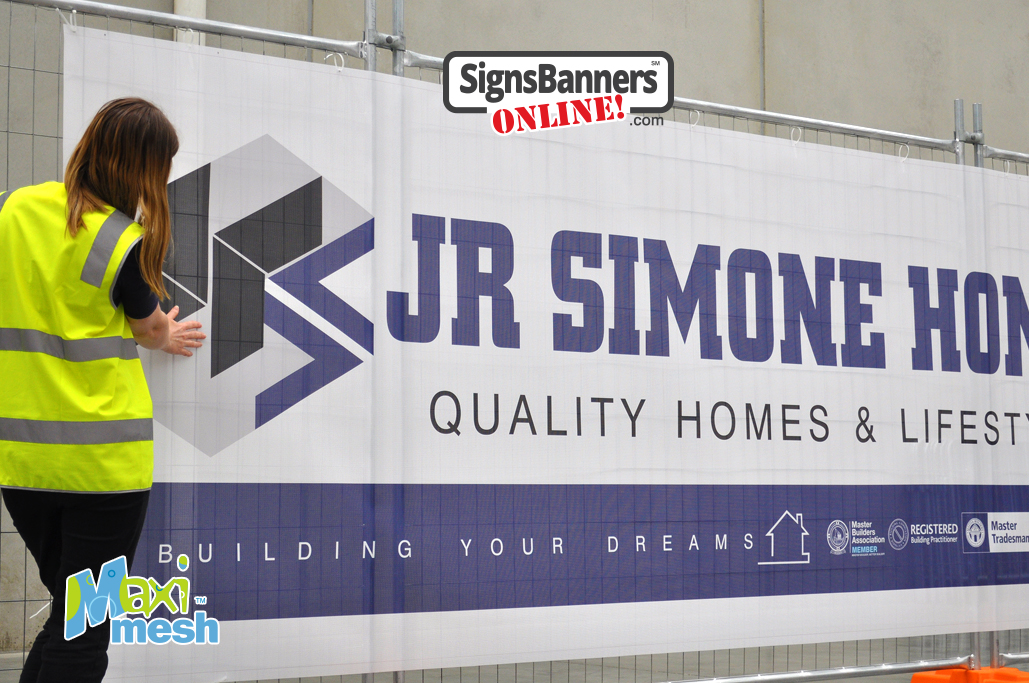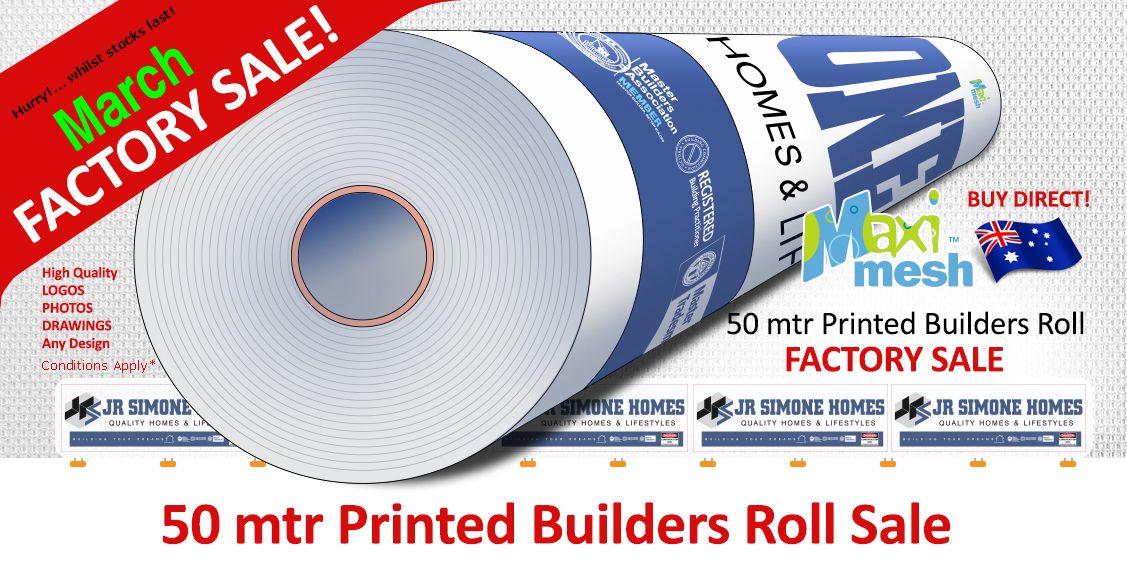 New Cut to Length Service
50m Rolls can now be cut and hemmed to suit your size panels.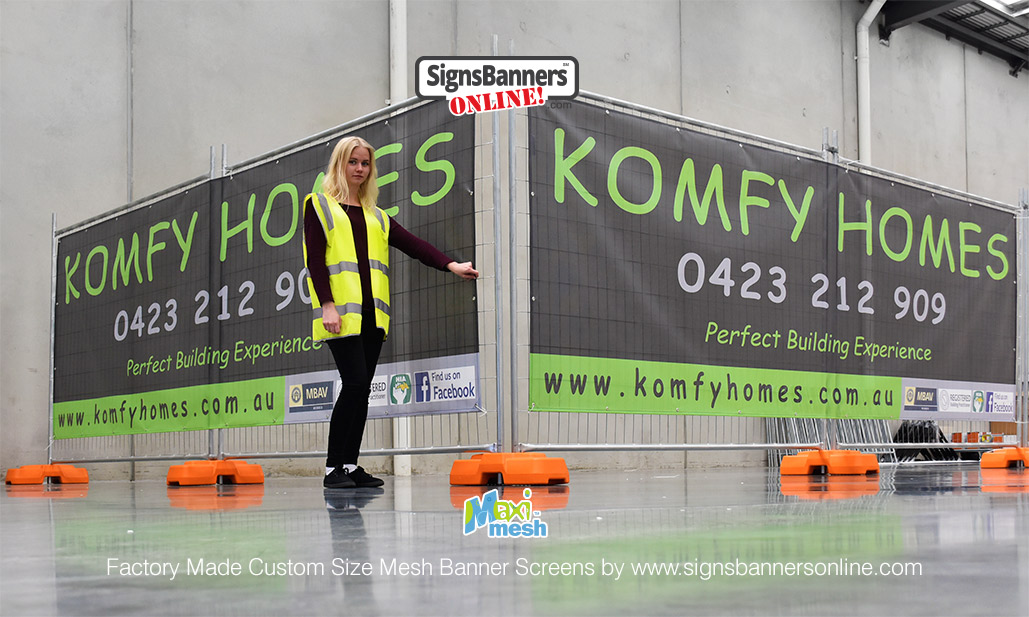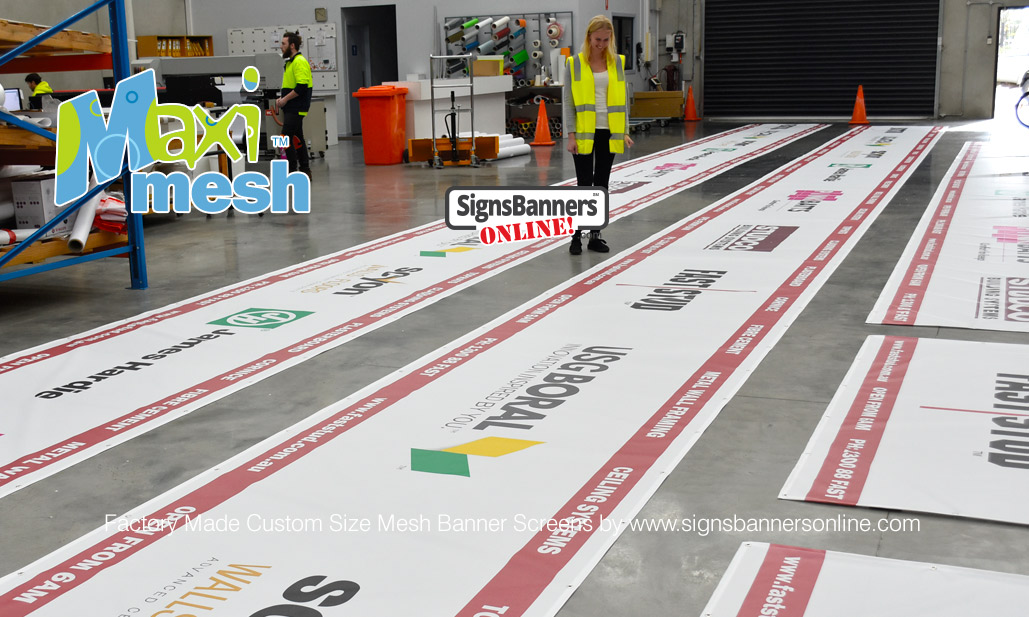 From a master print roll down to cut to length sizes as used and needed by the customer in the building industry for their printed fence screening.
49.6 metres max print length Read more
We need 200mm Start and 200mm END unprinted
To print your Builders Rolls, we need a little start and end grip.
Industry term: 50 mtr roll.... however the max print length is 49.6
Set your artwork repeats to achieve 49.6
10mm TOP and 10mm BOTTOM is unprinted.
---
Watch this excellent video > Site mesh banners as used by construction & temp fence.