Banner Stand Tongue

- For Changeover Graphics

Extra wrap around material is provided so that you can attach your banner stand replacement graphic to the winder.

Inner winders, DIY install, handy uses... to suit your orders preference.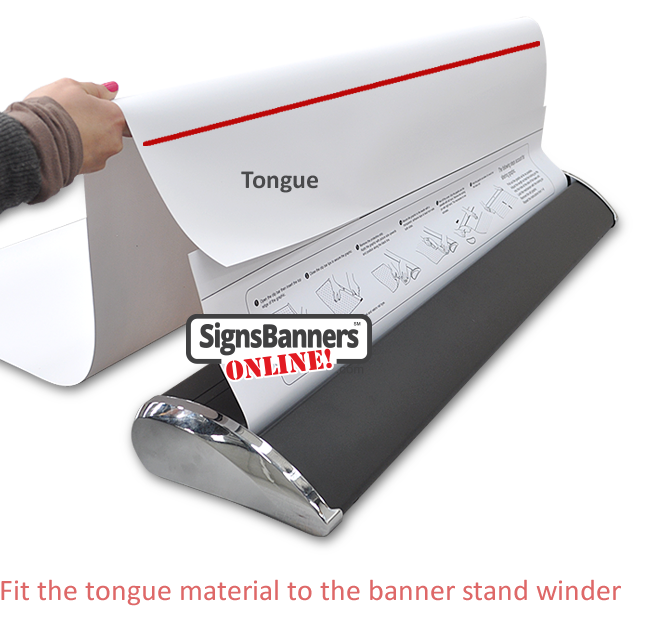 Frequently Asked Questions
The two (2) most common questions are:
#1 How do I measure the graphic and tongue I need? Remove your current graphic and measure it. Then add the tongue area.
#2 Most banner stands need between 6 inches to 1 FT extra material to wrap around the winder. Choose BOTTOM TONGUE option and follow the instructions given to you by the Easy Template Maker.

How do I fit the stand to the graphic?
Attach to the banner stand winder. Use a double sided tape to fit the new graphic (tongue) to the winder of the banner stand. Then, use a packaging tape to seal the joint. Seal both front and back for smooth roller action that wont catch as it rolls in and out.