Warrior HEAVY Duty™ PVC Vinyl Banner
High Winds, Long Spans, Tensioned & Un-supported situations.
HEAVY Duty purpose with smooth surface, it is favored by clients because it offers the best print outcomes with more 'rip stop strength per square-ft' than any other opaque HD. It looks beautiful and sizes are really big.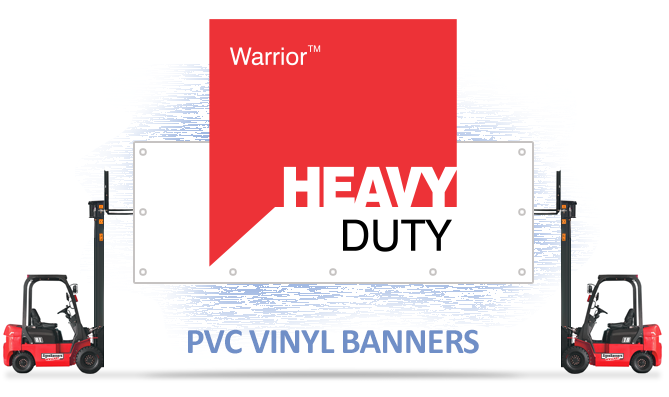 Fitting Options: • Keder edging • Hemmed Ropes • No Rust Eyelets • Pole Pockets • Webbing Edges
"By far the best banner sign material you can order online!"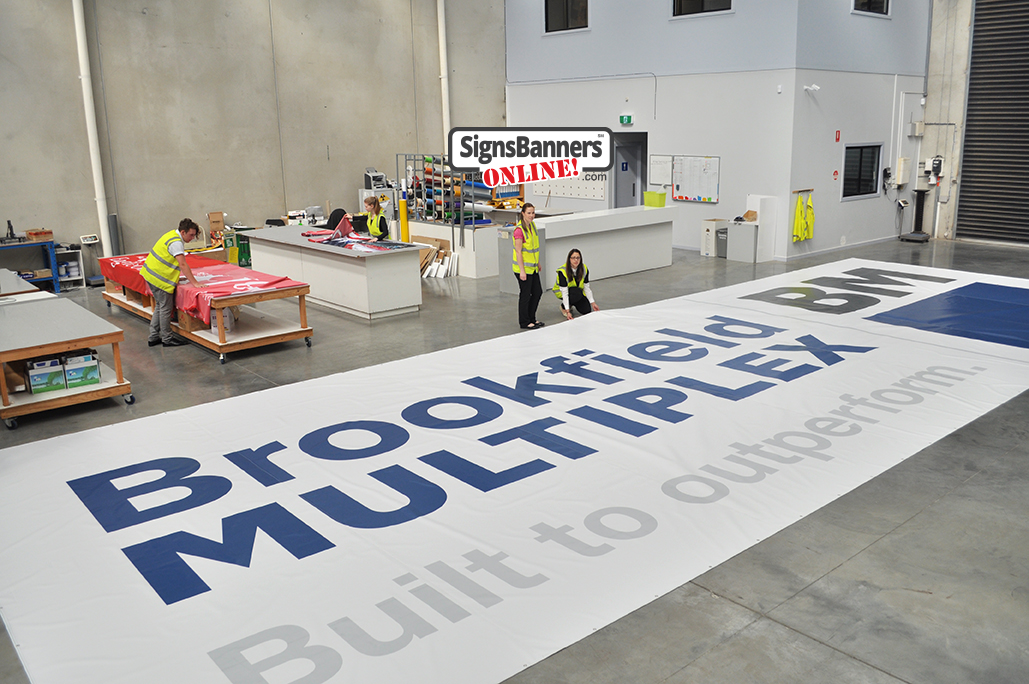 ---
Use HD1000 for:
High wind applications
Long Spans
Unbraced heavy duty systems
Edge tension pull systems
Using Direct to Vinyl Printing (gaseous ink systems) for printing printing the pvc shade cloth banner is ideal for clients who want brighter colors, deep ink setting and smooth vignette graphics on their vinyl graphics media.
Frequently Asked Questions
The three(3) most common questions are:
#1 Outdoor applications. Heavy weight super strong and printable.
#2 Life: Estimated 48 mth Full Sun print exposure
#3 Thickness = 22 oz Anti TEAR inner woven control properties
NOTE: HD1000 is a 'cover material only'. It is not a safety fall product.
Material Data Sheet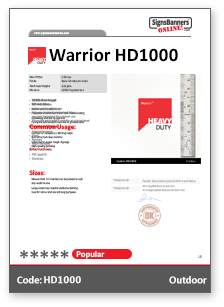 ---
Comparison HD1000 offers full color printing on thick outdoor material.

It is preferred by retailers because:
'More visible print'.
More colors. Corona treated Dyne Levels
Pull Tension 450 lbs
Super Strong burst strength
Anti-mildew
Cheap. As seen throughout California by outdoor advertising agencies and HD users!
No minimum size, No minimum quantity required.
92% Opaque
Washable for storage and re-use.
Polyester base material produces a low flat profile
UV Stabilized coating for longer life and excellent adhesion for ink or paint coatings
Flame Retardant Din-4012-B1 USA NFPA 701
Excellent flex crack resistance improves durability and longevity
Long life colors. 5 yr NO FADE
Actual Material (image dark for screen view only) of the surface/pattern. Color Whiteness = White 90% Grey 10%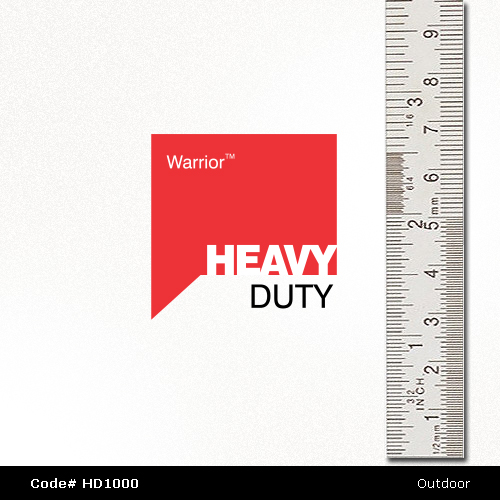 Sizes
Join for tall span sizes.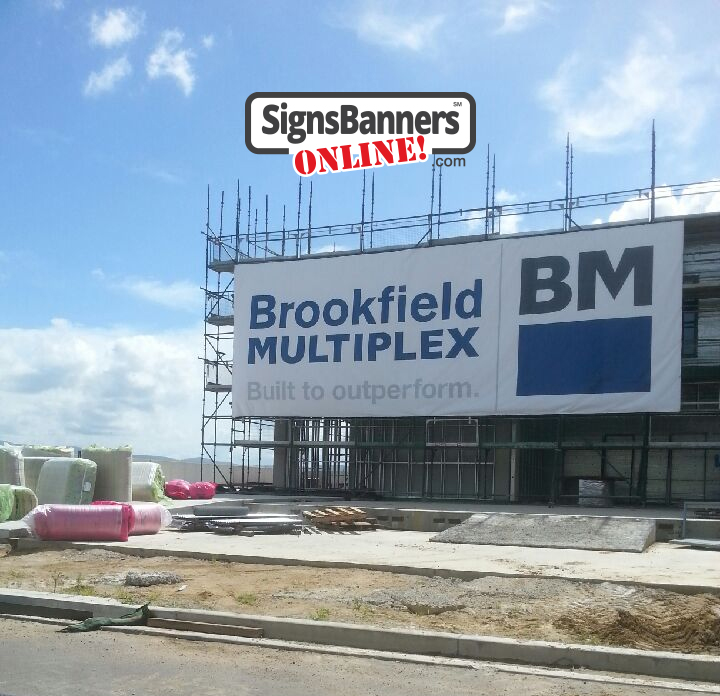 Ideas and Usage
The vinyl banners offered by signs banners online are excellent value, quality and color so if you're a California brand manager, its the one to use for satisfaction.
Great for business advertising signage and banners, sales announcements eye catchers and general signage. Customers also use for sales, clearances and other yard signs. Available in custom sizes to match your order, vinyl banners for outdoor advertising with full color printing and art can also be used indoors.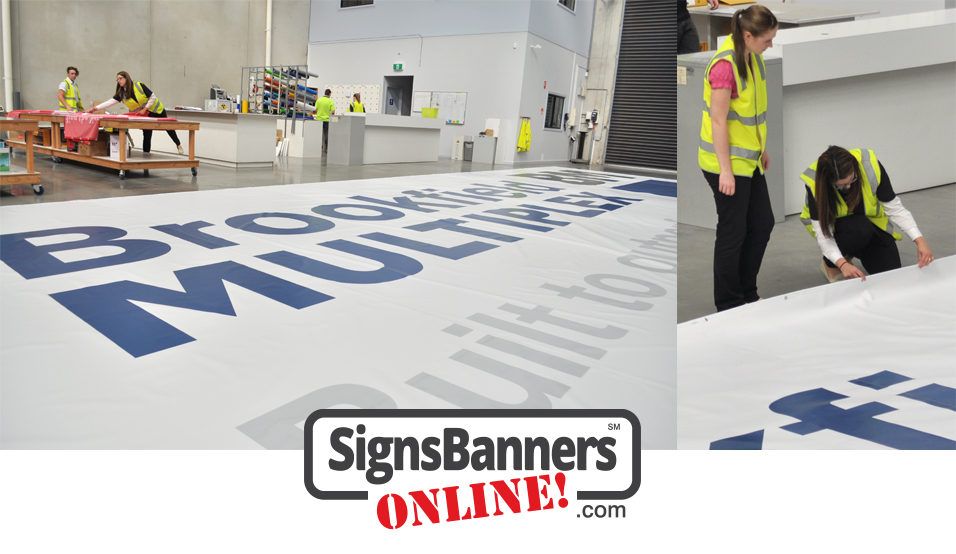 Vinyl banners can be manufactured with pole sleeves, eyelet grommets and specialized custom features.
Our in-house Graphic Designers will provide you with expert advice to help you choose the best product for your order.